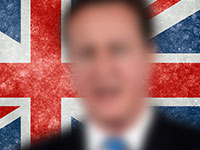 Politics may or may not be a game of chance, but either way there is political betting, for instance as to who will be England's next Prime Minister. Here are the top contenders.
Ed Miliband (4/5). Holds the record for youngest Leader of the Labour Party, being 40 when he assumed leadership of the party, at which time he also automatically became Leader of the Opposition. Miliband has described himself as a new type of politician, and as such has expressed support for gay and lesbian marriage.
Boris Johnson (10/1). Has been mayor of London since 2008 so he's basically looking to expand his jurisdiction to the rest of the country. As mayor he banned use of alcohol on public transport and personally assisted film director Franny Armstrong after she was mugged in the street.
Yvette Cooper (14/1). Current Shadow Home Secretary, has also served as Chief Secretary to the Treasury and then as Secretary of State for Work and Pensions under Prime Minister Gordon Brown. Despite being a woman, Cooper surely has balls… that is Ed Balls, her husband and fellow Labour politician.
Theresa May (10/1). Has been embroiled in her share of controversies, including UK/US extradition cases, banning of khat, comments on the detention of Maria Miranda, the end of life plan for mentally ill asylum seeker, and many, many others, but when it comes to political odds, which politician hasn't?
Michael Gove (25/1). Former Secretary of State of Education, a post for which he was criticized by the National Association of Head Teachers due to the climate of bullying, fear and intimidation they claimed he had created. Allegedly demoted to chief whip, though PM David Cameron has denied that to be the reason for the move.
Phillip Hammond (20/1). Held several Shadow Cabinet positions before being promoted to Secretary of State for Defence following the scandal and resignation of Liam Fox.
George Osborne (10/1). Of aristocratic descent and heir apparent to the Osborne baronetcy , he has been described by the Financial Times as metropolitan and socially liberal, hawkish on foreign policy with links to Washington neo-cons and ideologically committed to cutting the state, and a pragmatic Eurosceptic.