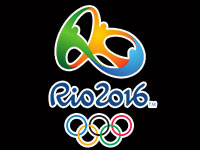 Olympics betting odds may or may not favor Brazil as a competitor, but its odds as a host are shortening after a successful World Cup. Not successful in the sporting side of things; the national team failed miserably to win the trophy at home, and were humiliatingly blown to kingdom come by the mannschaft blitzkrieg, in a non-performance that only confirmed the oft-suspected fact that the Brazilian team should have been eliminated much, much earlier. Actually, it could be argued that the only reason they were there in the first place was because they were hosting the damn thing in the first place.
Credit where it's due, though. The country did an outstanding job of organizing the event after being under fire internally and externally for much of the road to the Cup. And a bumpy road it was, to say the least. Let's just say that not that many Amazonians had died trying to fulfill a quixotic destiny since Brian Sweeney Fitzgerald attempted to drag a steamboat from one river, through a mountain, and into another river. But while Fitzcarraldo didn't get his opera house in the jungle, Brazil gained some much needed credibility that they will need as they soldier on toward the 2016 Summer Olympic Games.
Brazil Olympics director of communications has stated that great sports and athletes inspire a public who would "much rather hear about Neymar, Muller and Messi, than to hear the games are costing more and the work is behind schedule." Whether he was being patronizing or not is up for debate. The truth is though that they will need that public support, especially official support, such as International Olympic Committee Vice President John Coates, is quoted as saying that Brazil's preparations are the worst he's ever seen. In the country's defense, detractors used to say the same thing about the World Cup's preparations. At the end of the day, Joseph Blatter called the tourney one of the most successful he'd seen. The gauntlet has been thrown and tough there much to do and little time to do it, Olympic odds are that Brazil will come through with flying colors again -organizationally, if not athletically.