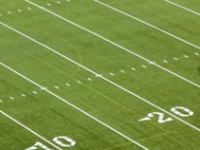 With the 2015-16 NCAA Football season coming soon we have begun to preview the teams for the upcoming season, and today we take a look and preview the Sooners of Oklahoma.
The Sooners in 2014 got by their 1st 4 games without a loss, but after that they could not get near a 9th National Title as they won 8 games and lost 5, which is not a failure, but the fans were expecting more from their Sooners.
They also ended their 2014 season in a bad way, as in the Russell Bowl as they were beat by the Tigers of Clemson 40-6, but they still are optimistic about their chances of winning a 1st NCAA Title since the start of this Century.
The Sooners of Norman Oklahoma finish their 2014 Big 12 Season with 5 wins and 4 losses, and that says something about the difficulty of playing in the Big 12 Conference. With many of the conference teams going to the aerial offense, the Sooners hired L. Riley from E. Carolina as the new offensive coordinator since he's a passing expert, and the Sooners want to step up their Aerial game.
Thus, at QB the OC Riley has 2 options in T. Knight and B. Mayfield with Mayfield presently the favorite to start the season at QB. If that does not improve their passing game, the Sooners OC still has a game running game to work with, as they without a doubt have one of the best RB roster in the Big 12. In 2014 they ran for 2,804 yards at the rate of 262 yards per game and 6.2 yards on each carry. Also watch for senior transfer from Army in J. Mixon an All-American at that school who had some 22 TD's in 2014 and 1,710 yards rushing.
They also have a decent defense that ranked 8th in the USA that returns to oppose their opponents. Their leader is LB E. Striker an All Big 13 LB who in 2014 had 17 tackles for losses and 9 sacks. The defense is well prepared to stop the opponents running games, as in 2014 they only allowed opponents some 3.3 yards per carry.
The same is not true for the pass defense as the Sooners in 2014 allowed opponents some 277.2 yards each game. They had 1 defender who played well in CB Z. Sanchez who broke up eight passes and intercepted six passes during 2014, but he needs help from the rest of Sooners secondary in 2015.
Since they have previously been a running offense, their key player is and has been the man, and that's S. Perine who finished the 2014 season with some 21 TD's and rushed for 1,714 yards averaging 6.6 yards on each carry. He also set a NCAA FBS record with his 6 TD's on 34 carries for some 428 yards when they played the Jayhawks of Kansas in 2014.
So yes, the Sooners will once again rely on their running game in 2015 while hoping to step up their passing game. Their early odds for the Sooners to win the 2015-16 National Title, is at +3,300.
The prediction for those that Bet on College at SBG Global or other betting sites, we expect the Sooners to end their season above the projected 9 wins as they are victorious in 10 games and lose 3 and move on to a Bowl game but fail to win a National Title.