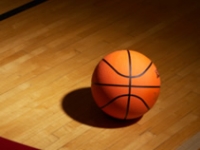 It's Game 3 tonight of this 2012 WNBA Finals between the Minnesota Lynx and the Indiana Fever. The tip off is set for 8:00 PM ET in Indy's Bankers Life Fieldhouse and you can tune in to view all of the action on ESPN2.
The series is tied at one win apiece after it appears Lynx coach Cheryl Reeve's jacket-throwing tantrum, aimed at the officials on Wednesday night, may have served the purpose of sparking her team to an 83-71 victory. Fever coach, Lin Dunn was none too pleased at the tactic calling it a "lack of respect." ESPN is reporting that the WNBA has fined Reeve for the incident. Check the WNBA Lines for the Womens Basketball Finals.
In any event, this sets the stage nicely for tonight's contest, which is expected to get physical. Previously, the Fever, to the surprise of many, captured the series opener against the highly favored Lynx 76-70 in Minneapolis. Forward Erlana Larkins led the way with 16 points and 15 rebounds. Tamika Catchings contributed 20 points of her own.
On Wednesday, Seimone Augustus shared a game high 27 points with the Fever's Catchings, leading the way to the Lynx triumph. Fever forward Katie Douglas is once again doubtful for tonight's meeting. The Lynx are 4-1 ATS in their last 5 WNBA Championship games. They are 1-4 ATS in their last 5 games coming off of just 1 day of rest. The Fever are 4-0 ATS in their last 4 games with just 1 day of rest. They are 1-4 ATS in their last 5 WNBA Finals appearances. Start your WNBA Wagering action for the Fever vs. Lynx Game.
Between the two teams, the Lynx are 4-1 ATS when playing the Fever. They are 5-0 ATS in their last 5 meetings against the Fever in Indianapolis. The teams have split their two games in this Finals series, with the Fever winning and covering in Game 1, and the Lynx winning and covering in Game 2. Minnesota has covered in 4 of the last 5 matchups with the Fever.
Minnesota is a 2.5 point road favorite tonight at a -$110, according to sbgglobal.eu's sportsbook odds. The under/over of 150.5 total points is also on a $110/$100 moneyline.
Open an Account for the best Sportsbook Parlay and Vegas Teaser Payouts in the Industry.
Check the Game Podcast