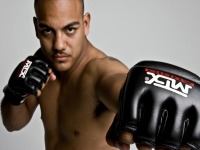 On Saturday night, the Ultimate Fighting Championship returns to Brazil with UFC 153. All six Main Card fights are available worldwide on Pay Per View, and will be held in HSBC Arena in Rio de Janeiro. Let's check out the fighters and odds for all of these matches, starting with the headline fight of the night, Silva vs. Bonnar.
In the featured light heavyweight bout of the event, Brazil's Anderson Silva will take on the American Stephan Bonnar. Silva's record is 30-4, while Bonnar is 14-7. This event is being nicknamed the "Bloodbath in Brazil," although it may end too quickly for much blood to be drawn. The contest is scheduled for 3 rounds, with Silva's odds at a whopping -1025, and Bonnar a +800. Check the UFC 153 Odds for Anderson Silva vs. Stephan Bonnar fight.
The first bout in the welterweight division could be an interesting fight. Rick Story, an American, was once seen as a potential UFC superstar. At 14-5, he will take on the Brazilian Demian Maia. Maia, at 16-4, is well regarded as a former middleweight contender. Maia's odds are listed at -137, with Story at +107.
In a light heavyweight rematch, Brazilian Wagner Prado fights Phil Davis. Prado's record is 8-0-1, while Davis is 9-1-1. In their last matchup, the fight ended prematurely with an accidental poke to the eye. It has been over 18 months since Davis was victorious, but he is favored at -325. Pradio is listed at +270.
Another Brazil-America bout, this time in the welterweight division, features Jon Fitch and Erick Silva. Fitch is 23-4, but has gone two years without a win. Silva is 14-2 and is regarded as an up-and-coming fighter in the UFC. He could have been 3-0 in UFC fights, but was disqualified in his second UFC sanctioned bout because of strikes to the back of his opponent's head. Silva is listed as -125, while Fitch is +105.
In the lightweight division, two Brazilians fight each other as Glover Teixeira takes on Fabio Maldonado. Teixeira is 18-2, and favored at -330, while Maldonado is 18-5 and listed at +350.
Just prior to the main event, two heavyweights face off as Dave "Pee Wee" Herman takes on Minotauro Nogueria. Herman is 21-4, and listed at +227, while Nogueria is 33-7, and favored at -255.
Check back all weekend with SBG Global sportsbook for the latest UFC 153 news, and keep an eye on the MMA/ UFC odds for any line changes leading up to the fights.
Open an Account for the best Sportsbook Parlay and Vegas Teaser Payouts in the Industry.
Check The Game Podcast