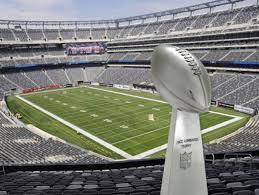 It is time for your Super Bowl XLIX recap! Fans all around the world are left to think and discuss about the outcome of an epic clash of titans. But the fact of the matter is that The New England Patriots are your new World Champions as they beat the Seattle Seahawks in a game that will be remembered for years to come.
Starting the fourth quarter the Patriots were down 24-14, against the best ranked defense in the NFL. It was time for Tom Brady to go to work. Say what you will about the Patriots, Brady, Belichick, Deflategate, Spygate and whatever, you can't deny the Patriots greatness. Even if you are their most fervent detractor, face it; you hate them because they are that damn good.
But back to our Super Bowl XLIX recap. In the fourth quarter of yesterday's game, we saw Tom Brady cement his status as perhaps the greatest quarterback of all time. In this final quarter, Brady hit Danny Amendola and Julian Edelman for his final two touchdown passes that would put the Patriots up 28-24.
Brady at that point had thrown for 328 yards and four touchdowns, an epic performance. However, there was still enough time on the clock, 2:02 minutes, to wonder if he had done enough.
The Seahawks had one final chance. They managed to get inside the 10-yard line after a desperate pass by Russell Wilson to Jermaine Kearse. who made a incredible catch that was reminiscent of David Tyree and Antonio Freeman.
With the clock winding down the Seahawks were as close as they would want to be from the End Zone. But then, in a questionable call from the Seahawks coaching staff, with two downs left, Seattle decided to pass the ball instead of giving the ball to Marshawn Lynch they went for a pass that found its way to the arms of Patriots defensive back Malcolm Butler. Game Over.
We can't close this Super Bowl XLIX recap without mentioning that Tom Brady, was named the MVP of the game. His fourth Super Bowl ring, and perhaps the final argument that will cement his name as the greatest QB of all time.