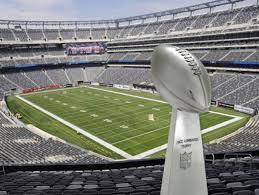 If you are one to look ahead past last Sunday (read anybody that is not a fan of the Patriots) then you are probably thinking about next season and Super Bowl 50 Future Odds Analysis.
Of course the main two teams that will be on the forefront in the next season, unless something extraordinaire happens in the off-season, will be the New England Patriots and the Seattle Seahawks. It shouldn't come as a shock to most people that these two teams are expected to lead their respective conferences and make another Super Bowl run. But, as far as Super Bowl 50 Future odds Analysis goes their journey for another Super Bowl appearance for either team is not at all guaranteed. There are other teams hungry for that championship.
Let's start by talking about the Dallas Cowboys, they were able this year to go into the playoffs and fell short on a very controversial play call. However it should be noted that perhaps their two best players DeMarco Murray and Dez Bryant are approaching free agency and the Cowboys are being cornered into making some tough decisions regarding their current roster.
The Denver Broncos are another team that is now at a crossroads. They currently have hired Gary Kubiak as their new head coach, with the hopes that next season will be the year where they will be able to get that coveted Super Bowl ring. The main issue is wether or not will Peyton Manning play and, if he does, in what shape will he be.
You can't talk about Super Bowl 50 Future odds Analysis without talking about the Green bay Packers. This off-season will be key for this team to build up a squad that could have the necessary impact and contend in the NFC. Right now their main concern is to figure out if they will resign their Free Agents of will they test the market.
Finally, The Indianapolis Colts proved to be a very good football team that was showing great promise and potential. They proved to have a superstar in Andrew Luck, and with some key additions this team could pose a serious threat to the Patriots on the AFC. That all depends if they're able to strengthen their running game.