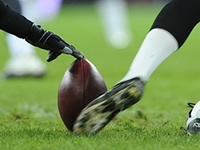 The Cardinals battle against the Wolfpack in the tenth anniversary of the Belk Bowl on December 27th at BofA Stadium in Charlotte, North Carolina. Louisville enters into play with a 7-5 record with a 5-2 first place record in the Big East. Charlie Strong is in his 2nd year as Cardinals coach after spending the prior 7 seasons as an assistant coach in Gainesville at Florida under Urban Meyer. The sportsbook has this at NC State Wolfpack -2 ½ with the over/under at 44 ½.
Freshman Qb Teddy Bridgewater sets the pace for the Cardinals offense behind center. The two-pronged running attack behind Bridgewater is headed by Senior RB Victor Anderson and sophomore Running back Dominique Brown. Freshman Wide receiver Michaelee Harris is a person to watch out for in the open field.
The NC State Wolfpack come into play with a 7-5 total record and a 4-4 record in the ACC Atlantic Division. For them, it's a homecoming of sorts. Head coach Tom O'Brien is in his 5th year with the NC State Wolfpack collecting a 32-30 record. North Carolina State averages 24.8 ppg on defense and 28 points per game on offense. NCS has gone 1-1 vs rated foes this year winning against #7 Clemson and losing to #21 Georgia Tech. A bright spot for the Wolfpack is that they have been victorious in their past 2 contests and are seeking to add to that amount. Check the Sportsbook Odds for the Belk Bowl game.
NCS is stabilized by senior Quarterback Mike Glennon and junior RB James Washington in the backfield. Downfield risks incorporate senior WR T.J. Graham and junior WR Tobias Palmer.
Open an account for the best Sportsbook Parlay and Vegas Teaser Payouts in the Industry.