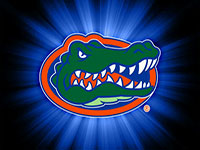 With the 2014 NCAA Football season a few weeks away, the former SEC powerhouse Florida Gators are looking to the future of the franchise. In 2013, Florida had their worst season since 1979 as they went 4-8 overall, with seven straight losses and a embarrassing loss to Georgia Southern. Thus, the Gators are seeking a quick turnaround for 2014.
Their Coach Muschamp has said that the team has all the right pieces to win, but health could be a key issue. Last year, Florida had to deal with a rash of injuries including QB Driskel breaking his right leg and missing the last nine games. The Gators had not prepared to play without him. They also had key injuries to RB Jones and Tackles Humphries and Green, and Debose, a blue chip recruit, missed the entire season with a knee injury.
Without those key players, the Gator offense was pitiful with their offensive line being pushed around at will. Running backs found few places to run, while receivers struggled to get open for receptions. If they did get open, the quarterbacks had difficulty making accurate contact.
In the absence of starting QB Driskel, the Gators were lucky to average some 17 points per game as the offense ended the season ranked 113th in the USA.
The Florida Coach realized changes needed to be made and he reacted by overhauling the Gators offense. First, he fired the offensive coordinator Pease and offensive line coach Davis and replaced them with former Duke coordinator Roper and USC line coach Summers. Then he installed a new spread offense scheme with an up-beat tempo to better make use of returning QB Driskel's talent.
From Driskel's standpoint, he's happy to be back in the groove at QB and the team has a lot of great players. We would hope all stay healthy throughout training camp and can grow as a team and an offensive unit. They just need to get their act together and learn the new offense, so they can fine tune it during the season.
Coach Muschamp needs to have a winning season or 2014 could cost him his job. In his three seasons at Florida, his record is 22-16 and he enters the season in the hot seat. Florida Athletic Director stated Muschamp and the team have to perform considerably better or some changes will be certain.
The coach has accepted the challenge and he claims that this year's team is by far his most complete team and the best offensive unit he has had in his last four years. The key is to stay healthy and then face a very challenging schedule that opens Aug.30th with Idaho. In fact, there are no easy games for the Gators: they play Alabama, LSU, Georgia, South Carolina and on Florida State, the defending NCAA National Champ and state rival. So Coach Muschamp has a daunting schedule that will make his job no easier.
Florida is a very longshot to win the NCAA championship this year, with futures odds from SBG Sportsbook currently at +5500. They are also longshots to win the SEC champsionshp game, listed at +1825. The over/under on their win total for 2014 is set at 7 1/2, and they are listed as 35 1/2 point home favorites in their opener against Idaho in Week 1 of the season. The over/under for that game is 51 1/2 points.