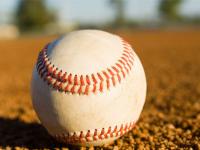 As the regular season in Major League Baseball marches on, Baseball fans continue to explore tips on to favorites when doing their online wagering . As the season is nearing the All-Star Break, the standings are starting to reflect who is who on the league. But as we all know changes are to be expected. So, as a fan who's doing their wagering online, what are some things to look for when laying down action on the on going season.
One team that is currently catching fire and is cemented as one of the teams that will be on the post season is the Oakland A's. The "Money Ball" team, lead by a hard-hittin' Josh Donaldson, are an offensive powerhouse and they are showing no signs of letting up. The Athletics will definitely make things interesting this year for online wagering.
Another team worth mentioning is Giants. The bay area team, were leading not so long ago several power rankings on several sports outlets. But recent performances, including some unfortunate late-game losses have shown some cracks in the Giants armor. However this is a team that is now a regular in the post season and very likely will be able to comeback and keep being one of the top teams on the league.
Since facing a disappointing season last year, the loved and hated Yankees appear to be slowly getting back on their groove. While they are not displaying pennant-contender like baseball, they are exhibiting all the symptoms of being a post season team. The dubbed "evil empire" appears to be returning to the form that is expected for such an important franchise. Smart fans wagering online should keep an eye out for the Yankees.
The team that has displayed some exciting and surprising baseball is the Toronto Blue Jays. This team was quiet for the offseason but they have really taken the league by storm, by commanding the Eastern Division on the American League. As far as online wagering is concerned, the Blue Jays are becoming a constant sure pick among fans who lay their bets on Major League Baseball.