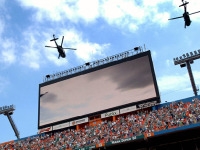 The "youngry" Buccaneers boldly predicted they'd make the playoffs in 2011. They fell well short of that proclamation behind a 4-12 record. Tampa Bay was one of the worst teams to bet on last year, producing an identical 4-12 mark against the spread. Former Rutgers coach Greg Schiano has taken over as head coach.
He's running a discipline regime, far from what Raheem Morris had. Check the Online Wagering Odds for the Tampa Bay Buccaneers .
Schiano has good credentials from the college ranks but we're not sure how well he'll transition to the NFL. He actually wasn't even the organization's first choice after they fired Morris. They wanted Chip Kelly from Oregon but when he declined Schiano got the call.
Mike Sullivan joins Schiano's staff as offensive coordinator. Sullivan spent the last two years as quarterbacks coach for the Giants. He helped Eli Manning reach elite status and the Bucs are hoping he can do the same with Josh Freeman.
Freeman suffered through a giant sophomore slump in 2011. He tried to do too much at times, forcing throws into tight quarters instead of taking the safe check-down pass. Freeman finished the season with 16 touchdowns and 22 interceptions.
Freeman will have a reliable No. 1 target this season after the team signed Vincent Jackson. Mike Williams will look to get back to his rookie productivity and should serve as a nice compliment to Jackson. Arrelious Benn sprained his MCL in training camp and is expected to be out a month.
Schiano will want to take some pressure off the shoulders of Freeman so the run game will need to be effective. Early reports indicate that Doug Martin is going to beat out LeGarrette Blount for the starting job. Martin is already a better receiver and pass-blocker than Blount. Schiano has favorably compared Martin to Ray Rice, whom Schiano coached in college.
Blount could still end up getting a fare share of carries. He needs to attack the holes with more authority and protect the ball better. Concerns about Blount's mental acuity are legit, going back to his days at Oregon.
The offensive line was middle of the pack last year in terms of protection. The Bucs signed former Saints guard Carl Nicks and he's as good as they come. If Donald Penn is healthy, the experienced O-line will be one of the best in the division.
The other line still has some major question marks. Opponents ran all day on Tampa's front four last year. Start your Online Wagering action for the Tampa Bay Buccaneers.
The Bucs shipped Brian Price to Chicago for a draft pick after he and Mark Barron got into a fight at a bar. That moves Amobi Okoye into the starting lineup. Okoye came into the league when he was 19 years old. He hasn't lived up to expectations and he hasn't been able to practice in training camp thus far after coming back from offseason knee surgery.

Gerald Mccoy has underachieved at his tackle position and is coming back from a torn pectoral. Da'Quan Bowers tore his Achilles during minicamp and could be out for the season. Michael Bennett replaces at end.
Needless to say, new defensive coordinator Bill Sheridan has a lot of work to do with the line. There's also question marks surrounding the linebackers group with a rookie and a second-year player projected to start.
Ronde Barber is switching from corner to free safety this season. He and the rookie Barron have already forged a good relationship.
Open an Account for the best Sportsbook Parlay and Vegas Teaser Payouts in the Industry.