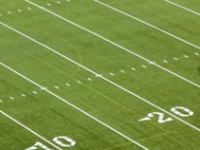 Now this is what we have all been waiting for! College Football online wagering is back and here we have the best game of the opening weekend, and perhaps one of the best all season.
#2 Alabama, fresh off a national title, and #8 Michigan, with a BCS win in their pockets as well after beating Virginia Tech in the Sugar Bowl last year, will meet head to head in Dallas Cowboys Stadium in Arlington, much like LSU and Oregon did to start the season a year ago. Check the Sports Gambling Lines for the Michigan Wolverines vs. Alabama Crimson Tide Game.
You might be quick to jump on board with the defending champs, and I would not blame you. They ranked as the top defense in the country a year ago, and showed it with a 21-0 shutout of LSU in the BCS National Championship game last January.
That defense will be stacked again this season, like it is every year, and should look to be nearly as dominant as their predecessors. Michigan, however, is no pushover. The Wolverines ranked in the top-10 in defense as well, and have a more high-powered offense than the Crimson Tide.
Leading the way on offense for Michigan is stud dual-threat quarterback Denard Robinson. The QB led his squad in rushing yards and rushing touchdowns, recording more than 100 rushing yards 5 times, and multiple rushing scores 5 times as well.
Robinson has Heisman written all over him, but should he falter against the huge, athletic frontline of the Crimson Tide, he could see his race for the trophy die in the first week. Start your Sports Gambling action for the New Orleans Michigan Wolverines vs. Alabama Crimson Tide Game.
This game looks very similar to last year's matchup between LSU and Oregon, as an SEC defense tries to slow down a dynamic spread rushing attack. We all saw who won that last year, but considering the 13.5-point spread being given to underdog Michigan, this one may not be as clear cut as once thought.
Open an Account for the best Sportsbook Parlay and Vegas Teaser Payouts in the Industry.