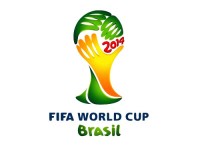 Even though the first round of the group stage hasn't even finished yet, most online betting experts seem to agree that there are only three odds-on favorites to win the Brazil 2014 World Cup. Those three squads are host Brazil, Argentina, and Germany. That leaves out powerhouse teams such as current World Champion Spain -as well as the team that plowed through Spain, the Netherlands-, not to mention countries considered to be glorified filler like Honduras or… well, Honduras.
Despite the fact that they scored three goals and came from behind during the inaugural match, Brazil has yet to impress anybody. Still, they have home advantage, and seemingly referee-advantage as well. We all remember that back in 2002 co-host Korea rode the biased -read bribed- referee gravy train all the way to fourth place, but does Brazil really need the extra help? Apparently they do, because so far they have been more about hype than game. The officials also seemed to be holding back Mexico during their match against Cameroon. The North Americans are inarguably Brazil's toughest competition within their group, so is it too early to call shenanigans? At least the home team wasn't handed the game vs. Mexico in a silver platter as was the case with Croatia, and the tie is so much more than just a moral victory for the Mexicans.
Argentina didn't look a lot stronger than Brazil did during their own debut, barely beating newcomers Bosnia-Herzegovina two goals to one. Lionel Messi -speaking of hype- did score the winning goal in a superb play, but also fell short of expectations. It would seem as if the Messi vs. Ronaldo best in the world battle is limited to the Spanish League; guess the World Cup is their vacation. They way things have played out so far, a Brazil-Argentina showdown in the finals would be an underwhelming affair. Nonetheless, that's what bookies seem to be betting online on.
Then there's Germany, the only one of this triad to have displayed a solid game play and convincingly defeated a strong rival -at least strong on paper. The Teutons crushed Cristiano Ronaldo's Portugal 4-0 and seem poised to deliver a similar fate to Ghana and the U.S. Strangely enough, online betting odds favor Brazil and Argentina over the Germans.