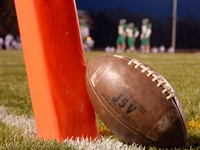 Jay Cutler described the Bears' first-team performance against the Giants last week as "hit-and-miss." Cutler and the starters generated one scoring drive against New York's first-team defense. Chicago trailed 17-7 at halftime but the second- and third-stringers rallied for a 20-17 victory in the second half.
Cutler admitted that the passing game was "a little bit off count." He said that the issues are easily fixable and that they needed to fix them in the next week. Does that mean that Cutler might see a series or two this Thursday?
Keep in mind that Cutler and most of the offensive starters did not play in the preseason opener against Denver. With only two exhibitions under their belt, Lovie Smith may elect to send out his regulars for 8-10 snaps in the finale. Then again, he may just let it ride since all of these guys are veterans. Start your Online Betting action on the Chicago Bears vs. Cleveland Browns Game
Mike Tice would certainly like to see his offensive line get more practice. New York's front four didn't record any sacks last Friday but it was in the face of Cutler all night, forcing him out of the pocket and into errant throws. Tice played some of the O-line into the third quarter in the preseason opener so we wouldn't be surprised to see a few on the field here.
Jason Campbell and Josh McCown will certainly be in for extended action. Campbell was sharp as the backup last week while McCown only got a handful of snaps. The Browns may want to hold onto their backup in case the rookie Brandon Weeden doesn't work out. Then again, Colt McCoy isn't any better.
Weeden has yet to throw a touchdown pass through three preseason games. He was 9 of 20 for 117 yards with two interceptions during last week's 27-10 loss to Philadelphia. The first-round selection was outplayed by Nick Foles, a third-round pick.
Weeden hasn't handled pocket pressure in the NFL well. He had all day to throw to wide-open receivers like Justin Blackmon at Oklahoma State but this isn't college. Weeden has a big arm but his accuracy and ball security must improve. Check the Online Betting Odds on the Chicago Bears vs. Cleveland Browns Game
The Browns put the ball on the turf three times, including two by Weeden, in the first 15 minutes of the Week 3 matchup versus Philly. They also had a punt blocked. Because of the poor showing we expect to see most of the starters on the field for a few possessions Thursday.
McCoy will either start or serve as the first backup. Cleveland is shopping him around so they will want to put him in successful situations this week. Seneca Wallace will round out the quarterback rotation.
Open an Account for the best Sportsbook Parlay and Vegas Teaser Payouts in the Industry.