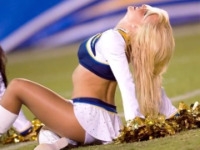 Just because Joe Flacco and most of the other offensive starters won't be on the field Thursday doesn't mean the Ravens won't be in no-huddle mode.
John Harbaugh has indicated that the no-huddle will be a big part of the Baltimore gameplan this year and he wants to get his backup quarterbacks up to speed. Incumbent No. 2 Tyrod Taylor has been outplayed by Curtis Painter so far in the preseason so competition for the backup job is tight. Start your Online Betting action on the Baltimore Ravens vs. St. Louis Rams Game.
Baltimore rolled up 571 yards of offense in last week's 48-17 trouncing of the Jaguars. They attempted 48 passes compared to 26 runs. Get used to this because word on the street is that the Ravens are going to unleash Flacco in 2012.
The vaunted defense looked much better against Jacksonville after surrendering more than 500 yards of offense to Detroit the week before. They only allowed a field goal through the first three quarters and 258 total yards. There's no reason to doubt this unit will again be one of the best in the league.
Painter and Taylor will probably each play a half in this matchup. We expect the up-tempo gameplan to continue with both.
Competition for the place-kicking duties is over. Harbaugh recently said the job was Billy Cundiff's to lose and apparently he lost it. Cundiff was cut on Monday but this had more to do with his veteran salary compared to the rookie Justin Tucker. Tucker has nailed a couple of 50-yarders during the preseason.
Everything is adding up to what could be another over for the Ravens. Their three preseason games have seen an average of 48.7 points scored and all three went over.
The Rams have cashed the over in two of their three of their exhibitions. They played to the under last Saturday in a 20-19 loss to Dallas, but did manage to cover the 5.5-point spread.
Sam Bradford threw for just 64 yards on 6 of 17 passing in the first half. The first-team offense totaled 114 yards in two quarters. Bradford was sacked twice and regularly pressured into errant throws.
Steven Jackson didn't get a single touch last week but will definitely have some carries Thursday. The offense was very out of rhythm — Bradford called it the worst performance of the preseason — so it will want to establish some momentum going into the regular season. Check the Online Betting Lines on the Baltimore Ravens vs. St. Louis Rams Game.
St. Louis is going to be in line to go 3-1 ATS during the preseason. Baltimore has no plans to play its starters during the finale but Jeff Fisher tells us his first-team will see extensive action.
"They're going to play even more," Fisher said. "Our philosophy is that — and everybody's clearly entitled to do what they want — but if you do nothing or very little (in Game 4), then you've done nothing or very little in a two-week span. To me, there's too much time off."
Open an Account for the best Sportsbook Parlay and Vegas Teaser Payouts in the Industry.