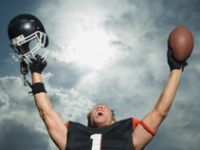 The North Carolina Tar Heels will start off their 2012-13 campaign this season with an easy one, and considering all the change this offseason, it may be just what they need to get into the swing of things.
North Carolina will welcome the Elon Phoenix to Kenan Stadium in Chapel Hill on Saturday afternoon in what should be a classic case of a mid-level BCS conference team beating the tar out of a lower division cupcake. Start your Offshore Bookmaker action on the North Carolina Tar Heels.
It is this kind of matchup that is easy in your college football online wagering, if you go by the money line that is. Check in on SBG Global's live lines for a real challenge, and a greater reward, by betting on the spread.
North Carolina Tar Heels made swift and complete changes in the coaching staff this offseason, switching up personnel and schemes in a bold move that could take the team in either direction.
If they can grasp the new concepts, as quarterback Bryn Renner reportedly did in camp, they should be able to make a run at conference legitimacy. However, if they stumble, say by losing a shocker to Elon Phoenix in game one, then the blame will be on the lack of preparation.
UNC will run the spread this year, a concept that continues to permeate through college football, with some of the top programs in the country switching primarily to the wide-open option game. Check the Offshore Bookmaker Odds for the North Carolina Tar Heels.
Tune in on Saturday and make a college football online wager on whether the spread will work early for North Carolina, and be sure to check on the live lines as well, as the point spread should work in your favor as well.
Open an Account for the best Sportsbook Parlay and Vegas Teaser Payouts in the Industry.