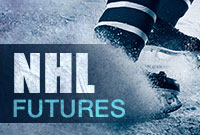 Sportsbook users who bet on NHL futures know just how important the free agency period can be for an NHL club. It's not uncommon for a mediocre team to snag the right pieces during free agency and then make a legitimate run at the Stanley Cup. It's important for franchises to be able to have progressive off seasons, and a big part of that is the ability to asses needs and fill them during free agency. Equally as important is the ability to measure and grade a team's offseason moves. Doing so will result in better and more insightful wagers for your bet on NHL games. With that in mind let's take a look at all the signings during this year's free agency.
•
The Buffalo Sabres signed one of the biggest free agents this offseason Kyle Okposo for 7 years, $42 million
•
The Sabres also added Taylor Fredun and Justin Falk
•
Goalie Jeff Zatkoff, defensemen Tom Gilbert and Zach Trotman, and forward Michael Latta have all signed with the Los Angeles Kings
•
Before free agency Stamkos resigned with the Tampa Bay Lighting on an 8 year $68 million deal
•
The Lightning also resigned Victor Hedman and Andrei Vasilevskiy
•
The Boston Bruins signed David Backes to a 5 year $30 million contract
•
Matt Martin will be playing for his hometown Toronto Maple Leafs. He signed for a 4 year $10 million contract
•
James Reimer agreed to a 5 year deal with the Florida Panthers.
•
The Montreal Canadien's added to their Weber for Subban trade with another questionable move by signing Alexander Radulov to a one year $5.75 million deal
•
The Detroit Red Wings re-signed veteran Darren Helm for a 5 year $19.25 million contract
•
The Red Wings also signed :
o
Thomas Vanek to a one year deal worth $2.6 million
o
Steve Ott to a one year deal worth $800,000
o
Frans Nielsen to a six year deal worth $31.5 million
•
Milan Lucic left the kings for a 7 year $42 million deal with the Edmonton Oilers. Both him and Okposo signed eerily similar deals
•
Brian Campbell will be returning to the Chicago Blackhawks as he agreed to terms on a one year deal worth $2 million
•
The New York Islanders will be bringing along two time Stanley Cup winner Andrew Ladd for seven years as they agreed to a contract worth $38.5 million
•
The Islanders are also bringing along Jason Chimera who signed for two years $4.5 million
•
The St. Louis Blues signed 28 year old winger David Perron to a 2 year deal worth $7.5 million.
•
The Vancouver Canucks picked up Loui Eriksson with a contract worth $36 million over the span of six years.
•
The Minnesota Wild came to terms with Eric Staal on a 3 year contract that is worth $10.5 million
•
The Wild will also be bringing along Chris Stewart with a two year deal worth $1.15 million
•
The Calgary Flames have snatched up Chad Johnson for a one year deal worth $1.7 million
•
The Flames have also brought on Troy Brouwer who agreed to a four year deal