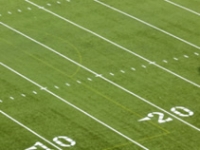 Fans will excitedly watch this year's Super Bowl XLVI as revenge takes on the unexpected. The New York Giants will battle the New England Patriots. This is a super bowl match which few people expected. The patriots fought the football season with fire. However, the Giants made their way into the super bowl on nothing more than a margin of hope. However, the game is certain to be one which fans will remember for decades to come.
If you will be betting on the game, you should know that most experts agree that the New England Patriots are favored by a three point advantage over the New York Giants. Perhaps these odds come as a result of the Pats certain desire for revenge against the Giants, who beat them unmercifully earlier in the season. The referenced win came when the Giants quarterback, Eli Manning, led the team to a victory against the Patriots of 24-20. Manning managed to score a touchdown in the fourth quarter with only 1:21 left on the game clock. This was an amazing, yet unexpected win. It was a win which left Patriot fans angry and hungry for revenge. Check the XLVI Super Bowl Odds
Unexpected seems to be a pattern for the underdog Giants. The team inched their way into the Super Bowl with backdoor strategy. Their place in the Super Bowl has shocked fans and rivals alike. Who will win? No one really knows. Everyone is guessing. However, the outcome will not be certain until game day. That is to say, the last second of the game. As both Patriot fans and players know all to well, the Giants cannot be predicted until the game game clock stops. So until February 5th, fans can only speculate and dream about their desired outcome. Who will be the Super Bowl XLVI champs? Giant fans have no doubt their team has what it takes, while Patriot fans believe the motivation of revenge will drive New England to a win. One thing is for certain. It will be a game where revenge battles the unexpected.
Open an account for the best Sportsbook Parlay and Vegas Teaser Payouts in the Industry.