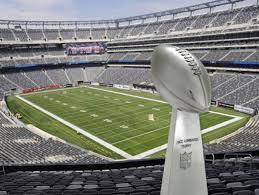 With the 2014-15 Super Bowl XLIX now history, there is still a lot of NFL skeptics, analysts and media personnel discussing the play calling that took place in the last minute of the game. Pete Carroll's pass play resulted in a very dramatic change of events, as the Seahawks had the ball on Patriots 1 yard line and with 2nd and goal, and only 26 seconds left in the game with the Patriots in the lead 28-24!
Many are still asking, did the Patriots win the game or did Seattle blow their chance to score and win their 2nd straight Super Bowl title, since they were reigning 2013-2014 Super Bowl Champions.
The New England Patriots coach Bill Belichick has listened to all the pro's and con's on the subject of Seattle's play they called to end the game, and lose their Super Bowl opportunity, but Belichick thinks that the criticism is completely uncalled for. He thought Seattle Seahawks coach Carroll's critics regard the final play of the game are out of line completely.
We cannot deny that the Patriots were the beneficiaries of that Seahawk decision of throwing the ball with 2nd and goal on the Patriots yard line 1 and with just less than 27 seconds to play in the game. Of course that situation had now become a very hot play call debate, and topic that in the end result, was a game-winning interception by Patriots rookie CR Malcolm Butler. Also coach Belichick himself criticized those that are putting the game loss blame on Seattle's Coach Carroll and Darrell Bevell their offensive coordinator.
It's hard for Coach Belichick to criticize Coach Carroll and his staff since the Patriots rookie CB Butler on that game day, just happened to make a fantastic move on his offensive opponent and intercepted the ball in the end zone and then ran it out of the end zone a short distance. The criticism comes down to a judgment play call, and an unexpected and incredible game changing interception, followed by a lot of people being critical who in reality are nowhere near qualified to make such judgment, as Belichick shared his serious side, and empathy with the Seattle team and their heartbreaking loss that kept them from being consecutive Super Bowl Champions.
New England Patriots Coach Belichick stated that the Seattle Seahawks are a tremendous football team, who are coached by a great staff on NFL coaches led by Head Coach Carroll and they should get a lot of credit for the achievements the made in the last 2 NFL seasons, and how well they performed as a team during the 2013 and 2014 seasons. The Patriots team can understand the disappointment as they have been in that same situation a few times themselves. Thus we the Patriots are experiencing a victory and a high, while Seattle is on a very low, low as they feel the misery and heartbreak of that Super Bowl XLIX.
So for those that bet on NFL at an online sportsbook, and if you were a Seahawks fan and you lost this one, or a Patriots fan and won this match-up, never fear and get ready as NFL draft is just around the corner and your teams may make some improvements for next season.