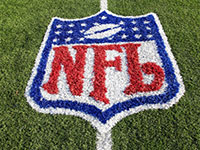 This next Sunday, the 18th of January, we will see the NFC Divisional Title game. The Green Bay Packers will play the Seattle Seahawks with game kickoff at 3:10 PM ET. You can watch all the action on Fox TV. The early odds have Seattle favored in the game at -7 ½ with the Ov/Un at 46 ½ and -320 on the moneyline.
The Seattle Seahawks, the Sound and the Fury, at one time early in the season were just 3-3 and struggling, but then a couple of star players were back in the lineup, like Wagner and Lynch, then the Seattle Seahawks managed an amazing run in their last 10 games, winning nine of the ten games. This 2014 season they again are the No. 1 seed of the NFC for a 2nd consecutive season.
They had a very dominant defense, coupled with some incredible play by their QB Wilson, winning the divisional round, giving them a home game advantage for the NFC Title game. Thanks to their coach Carroll, their 2014 season was very similar to 2013, as they now have a chance for second straight super bowl spot, and the possibility of a 2nd straight World Championship if they go on to win Super Bowl XLIX.
This past Saturday Seattle beat the Panthers of Carolina 31-17 with the great effort portrayed by their QB Wilson who completed 15 of his 22 passing attempts for 3 touchdowns with 268 total passing yards. That was coupled with a very good defensive effort that was sparked by their star safety Chancellor, who that day was the best player in the game.
In the second half of the 2014 season the Seattle QB Wilson improved his level of play, as in his last 8 games, he was 7-1 and passed for 12 touchdowns, with only 1 interception. At this point he is one of the best players in NFL football.
This game between Seattle and the Packer's, turns out to be the only think that can keep the Seahawks from playing for another Super Bowl Title and Lombardi Trophy, and according the experts it's a good match-up. Buy remember in this year's season opener Seattle routed the Packers 36-16, as they sacked Packers QB Rodgers some 3 times, and their defense suffocated Green Bay's offense.
At this point, the Packers are a different team, and if their QB Rodgers can play his game, the Packers are on a roll, and won't come into Seattle's Century Field to lose this Title game. With all that explained, we know the Seahawks are with the home field advantage (12th man) and favorites to win NFC Title and move on to XLIX.
The opponent in this NFC Title game the Green Bay Packers, known as the Cheese heads and Cobb Salads started out also struggling in 2014 at 1-2, then they won the next 9 of 10 games, and got their 4th consecutive NFC North Title, as QB Rodgers in that span passed for some 4,000 yards and 35 touchdowns for a 3rd time in his NFL career.
In the 2nd half of last Sunday they trailed Dallas 14-10 at half, but Rodgers had a great game in the 2nd half to win the game 16-21, and move on to this NFC Title game with Seattle. With this win they are off to Seattle with their 1st opportunity for a Super Bowl since back in 2010.
Yes, the Packers were beaten by Seattle in Week 1 of the 2014 NFL season, but this is a completely different Green Bay team. Their defense has played exceptional well, and their start RB Lacy has come on as one of the best running backs in the NFL, and to top it off they have QB Rodgers, and if he's in the game the Packers, always will have a chance to win.
So if you bet on NFL at an online sportsbook, remember it's not an easy task for a team to go into the Seattle CenturyLink Field and beat the Seahawks, but we would not be surprised if Packers Coach McCarthy and QB Rodgers led Green Bay to a win and off to Super Bowl XLIX.