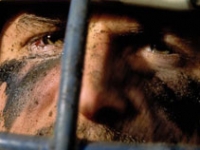 The final week of the NFL regular season find a game many thought would settle who would be NFC West Division Champion prior to this season when the San Francisco 49ers visit the St Louis Rams. Instead, the 49ers have already clinched the division and the Rams have one of the worst records in football.
Playoff Implications – As odd as it may seem, this game actually has clear playoff implications. While the Rams are horrible, the amazing turnaround of the 49ers has them seeded number 2 in the NFC playoffs. The problem for the 49ers is they are being hotly pursued by the New Orleans Saints who are only one game behind. The good news is the 49ers can wrap up the position by simply winning this game. Doing so would give them home field advantage through the playoffs unless they meet the Green Bay Packers, the number one seed. Check the NFL Odds for San Francisco 49ers vs. St. Louis Rams game.
Status of Teams – The teams come into this game heading in two different directions. The 49ers are on a roll. At 12-3, they have a middling offense, but one of the most fearsome defenses in the league. This is particularly bad news for the 2-13 Rams, which have the worst offense in the league and have been shut out in two of the last four games. This game will not be a blowout, however, as the Rams have a very solid defense and should be able to limit the 49ers offense to 21points or so. Start your NFL betting action on San Francisco 49ers vs. St. Louis Rams game.
Game Outlook – This could be one of the uglier games of the weekend. The 49ers have everything to play for and the Rams are 2-13 in a bad division. The oddsmakers appear to feel the same way with San Francisco favored by 10.5 points even though the game is in St. Louis. The over on the game is 35.5 points. San Francisco should be heavily favored in this game and it would be a huge shock to see them lose. That being said, the 35.5 figure is optimistic in my humble opinion given the nature of the offenses involved.

Open an account for the best Sportsbook Parlay and Vegas Teaser Payouts in the Industry.