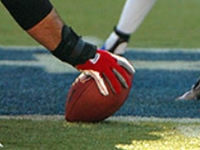 Week 15 of the NFL season sees the Green Bay Packers come to Arrowhead Stadium to face the Kansas City Chiefs in an NFC versus AFC clash. Well, "clash" might be a bit much when describing this game. This game is more of a beauty and the beast encounter.
The Beauty
The Green Bay Packers are the defending Super Bowl Champions and are currently a perfect 14-0 this season. They are seeking to be only the third team to go undefeated in the regular season and only the second to go undefeated and win the Super Bowl. Former Pittsburg Steelers Coach Bill Cowher has called them the greatest team ever and more people are starting to agree as they watch all world quarterback Aaron Rodgers lead an unstoppable offense. Start your NFL Betting action on Green Bay Packers vs. Kansas City Chiefs game.
The Beast
Then we have the Chiefs. Winners of the AFC West last season, they have been decimated by injuries in 2011 as well as internal conflict. Head Coach Todd Haley was fired this past week for apparently being unable to keep his players from suffering broken bones! Regardless, the Chiefs come into this game with their starting quarterback out for the season, their head coach fired and in last place of the AFC West. In short, we are not talking about a motivated bunch here.
Trap Game?
Many an NFL expert has pointed to this being a trap game for the Green Bay Packers. If ever the Packers were going to have a letdown, this would be the week. There is absolutely nothing about the Chiefs that could possible scare them. Having said that, Kansas City is a notoriously hard place to play and the fans are loud and very enthusiastic. I would suggest it will also be cold, but Kansas City will probably seem balmy to the Packers considering they are coming from Wisconsin. Check the NFL Odds for Green Bay Packers vs. Kansas City Chiefs game.
Outcome
Everything seems to point to a trap game and Chiefs win. Okay, I'm blatantly lying. I can't see how the Packers lose this game, but can they cover the point spread? The Pack comes into the game as 13.5 point favorites. The Packers have a dynamic offense. The Chiefs haven't scored more than 10 points in their last five games. To me, the answer seems obvious.
Open an account for the best Sportsbook Parlay and Vegas Teaser Payouts in the Industry