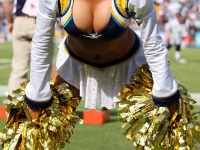 The Cleveland Browns will be visiting the Arizona Cardinals in week 15 in a game that has only a small impact on the playoffs. The Browns are looking to next year's NFL season as well as the Cardinals. Although it should be noted that the Cardinals at 6-7, have been mathematically eliminated from playoffs.
The Browns are 4-9 for the season, but have only won one game on the road in 2011. Although they have been competitive in their recent games, at least in the sense they haven't been blown out, they have lost three games in a row. The Browns quarterback, Colt McCoy, will not be playing due to a concussion from last week's game with the Steelers. In his place will be backup quarterback Seneca Wallace, making his first start of the season. Start your Football Betting action on Cleveland Browns vs. Arizona Cardinals game.

Arizona will likely start their backup quarterback, as Kevin Kolb is still recovering from a concussion. However, unlike the Browns, the Cardinals backup QB John Skelton has seen a lot of playing time this year. The Cardinals have won four games while losing only one when Skelton has played three quarters of a game or more. They have won their last three games and last five out of six. The Cardinals got off to a slow start this year but are finishing strong demonstrating that they are better than their record. Football odds for Cleveland Browns vs. Arizona Cardinals game.
The opening line was Cardinals -6.5. There has been no movement and remains at -6.5 at the sportsbook. This is a fair number, but factoring in a backup quarterback for the Browns, the Cardinals should be able to cover the spread. Add to this the fact that Arizona is one of seven teams in the NFC still mathematically involved in the wild-card fight and the Cardinals will be all out to win this home game. Winning their last three games gives the Cardinals a fair chance of getting the second wild-card spot.

Open an account for the best Sportsbook Parlay and Vegas Teaser Payouts in the Industry