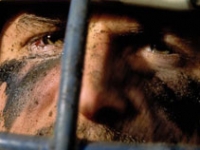 If you are an NFL fan, this should be a good matchup to watch. In week 15 the Rams fell to the Bengals 20-13. On Monday the Steelers played like they were in the dark at Candlestick Park. They fell to San Francisco 20-3 only managing a field goal in the third quarter.
Week 16 will not be important to the Rams season. It will be a different story for the Steelers. They have clinched the playoffs, however they will be fighting to attain a better seeding in the playoffs. In no way can they let up, as the Rams will have nothing to lose coming into this game. Teams that have nothing to loose often play loose and come up with a big game. Start your NFL Betting action on Rams at Steelers game.


Injuries may also play a part in this game. The Steelers quarterback Ben Roethlisberger is playing on an injured ankle. This could unquestionably affect his mobility. As of December 17, 2011, seven players were considered out or questionable. Roethlisberger played Monday night. It could have been a big risk for the Steelers. If he re-injures the ankle he may not make the playoffs. One of their best defensive players Troy Polamalu is working with a hamstring muscle injury. There will be a big hole in the defense if the hamstring is re-injured and he has to sit out. Therefore, if the Steelers build a large lead against the Rams, there are some players they should sit out for rest.
The odds makers in this game just can't keep the number still. They have ranged from St. Louis +7, Pittsburgh -7 up to St. Louis +16, Pittsburgh -16. As the game gets closer these numbers will probably change. Depending on which players are in or out will determine which direction the changes go in. Check the NFL Odds for Rams at Steelers game.
So if you want to get some action on this particular game wait a little while longer and then find some good odds. It should be an outstanding game.
Open an account for the best Sportsbook Parlay and Vegas Teaser Payouts in the Industry.