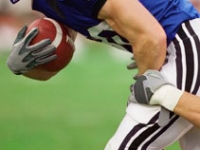 As the season is approaching, NFL betting fans are starting to get their information and predictions lined up, so when the time comes, they will be ready. But with so many stories coming out from the offseason and considering what has happened in last season. What should the average football betting fan know or be on the lookout for?
The very top story of the offseason has to be how the Patriots are trying t set up a tough competitive team to take them to the Super Bowl one more time. As Tom Brady's career reaches its final years, the New England organization will try this year to continue and cement the dynasty as one of the top teams in the NFL. If their starters remain healthy as much as possible. You can put The Pats as serious contenders and usual favorites in NFL betting.
So, this year who else is a contender? Coming with some exciting new talent the Steelers look tough this year. Ryan Shazier is a promising prospect that has Pittsburg fans excited. If, the new talent that is joining the team gels and returning players deliverther best performance, we might be looking into another year dominated by Roethlisberger and crew.
Another interesting prospect team for the upcoming season and a good dark horse for the football betting fan, are the Detroit Lions. Remember when the Lions were terrible? Well, not anymore. The team has gathered some good looking talent that could just might be what they have been looking to bring the team to a whole new level. Although they might not be considered as tittle contenders, if they reach the playoffs, consistent play could take them to the Superbowl.
Another notable contender for the Superbowl, as almost year after year, are the Green bay Packers. With the acquisition of Julius Peppers, Green Bay are becoming a real force to be reckon with this season. This is the first season that Aaron Rodgers will have a solid run offense, add an offensive line that is constantly improving. If the Packers make it to the Playoffs, they might very well be the next champs.