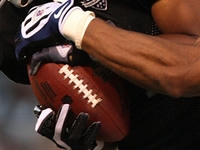 NFL Bets: Rams vs. Dolphins Game Analysis and More. On Sunday afternoon, two teams coming off of upsets last week meet in Miami, as the Dolphins welcome the St. Louis Rams. The game in Sun Life Stadium is scheduled to kick off at 1:00 PM ET, and will be televised regionally on the FOX network.
The Rams come into this game after ending the Arizona Cardinals' undefeated season, 17-3. In that Thursday night game, the Rams suffered a 282-242 deficit in offensive yards, and a 13-6 deficit in first downs. The St. Louis defense racked up 9 sacks of Arizona QB Kevin Kolb, leading to a huge upset for the Rams. QB Sam Bradford threw 7-of-21, for 141 yards, and 2 touchdowns, while WR Chris Ivens ran for 51 yards and a touchdown on just 1 catch. In the last two weeks, the Rams have covered by 9 and 16 points. Start your NFL Bets on Rams vs. Dolphins Game.
The Dolphins, after suffering a pair of 3-point overtime losses, turned it around in Week 5, defeating the Cincinnati Bengals 17-13. The stats were close between the two, with the Bengals holding a slight edge in offensive yards at 298-279, and rushing yards at 80-68. Three Cincy turnovers, including 2 interceptions, as well as 3 sacks and 5 penalties, made the difference for the Dolphins. QB Ryan Tannehill threw 17-of-27, for 223 yards. The Miami rushing game has been declining in each of the last four games, from 263, to 185, to 86, to 68.
The Rams are 2-10 ATS on the road recently. They are 1-7 ATS on the road after allowing fewer than 11 points in the previous game. They are 4-1 ATS on the season, and 1-1 ATS as the away underdog. The underdog is 33-13 in Dolphins games. Miami is 2-10 ATS as home favorites coming off of a SU victory as an underdog. They are 3-1 ATS overall, and 1-0 ATS at home. Check the NFL Odds for Chiefs vs. Buccaneers Game.
These two teams have met three times since 2001, with the Dolphins winning twice. Their last meeting, in November 2008, resulted in a 16-12 Miami victory. In that one, the Dolphins were 8 point favorites. In an October 2004 matchup, the Dolphins won 31-14, after the Rams were favored by 5 points.
For this Sunday's game, Miami is a 3 ½ point home favorite, according to sbgglobal.eu sports betting odds. The over/under is 37 ½ points.
Open an Account for the best Sportsbook Parlay and Vegas Teaser Payouts in the Industry.
Check the Game Podcast