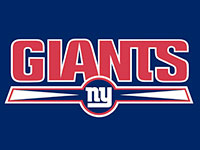 With the 2014 NFL Season just around the corner, the New York Giants are taking a new direction in an attempt to overcome a very disappointing 2013 season. That begins with their new offensive coordinator Ben McAdoo and his new offensive scheme.
The New York Coach was a bit sadistic when he was asked about QB Eli Manning being nervous about beginning his Eleventh NFL season while undertaking a new offensive scheme. He said Manning's being nervous was good thing, as that is why changes are being made to get all the players back to studying and getting with the new program.
Manning joined the Giants in 2004 and has played under the same offensive system since then. It emphasized a running game that would set up play action passes and openings in the open field. Under the old system, the scheme worked well through 2011 as Manning had a franchise 4,933 yards passing setting a record for the team. Then last season there was not enough protection and time to throw downfield, and when Manning tried to adjust and make quick passes the defenses starting blocking the short routes.
Thus, enters McAdoo with the new scheme that requires Manning to get rid of the ball fast as it is a type of a West Coast offense that was made popular by 49'ers Bill Walsh. One reason for the change is that last season Manning had a career high 27 interceptions and a 57.5 completion rate that was his worst since back in 2007. Thus, this system should give Manning a higher completion rate if he can get comfortable with the McAdoo scheme.
It's not only new for Manning but also the Coach as he also has to learn the new tricks as they no longer are using a Coughlin offensive scheme, and it's new for him also.
Manning has had to make some adjustments especially in his foot work, whereas previously he was concerned about how deep he dropped and now under the McAdoo scheme he is required to start his drop back with a particular foot and get set with his feet in direction that coincides with the play called and the routes to be run. Manning stated the new system is more precise as one must listen to his feet to understand what next, where to throw the ball and he likes it, it makes sense and now he understands it.
The Giants star wide receiver Victor Cruz has been working with the new system and he understands that quicker passes give him a much better chance to run after the catch, and that's how the big play may return to the Giants new offensive scheme. The Giants also have Ruben Randle and rookie Odell Beckham Jr., whom are both excellent runners after the catch.
McAdoo's former pupil, Green Bay Packer QB Aaron Rodgers performed very well with this scheme and he is hoping Manning can perform as well as Rodgers which will allow his receivers to make big plays.
Manning starts this spring season a bit nervous with the new system but he believes in the new scheme and that it will help to get his Giants team offense back on track. It's a matter of passing to your receiver accurately, then letting them make the big plays after hitting them in stride, especially in the open field.
Thus the fans who Bet on NFL at a NFL sportsbook should also be excited with the fact that the Giants may be getting their offensive back with Super Bowl potential.