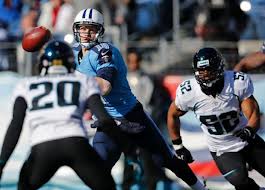 The Indianapolis Colts will be hosting the Philadelphia Eagles on Monday night in a big primetime showing at Lucas Oil Stadium. The line for this game is rather close.
The Colts and Eagles do not have much of a head-to-head history as they have only played each other seven times since 1990. The last one was a 26-24 Eagles victory in 2010 when the Colts were listed at +3.5 and the over/under was 46.5. The Colts had won four of the last five dating back to 1996.
In addition, the games that have been held between the Colts and Eagles have traditionally gone over the point total. It has been over the total in six of the past seven games with the two teams dating back to 1990.
The Colts have lost their last six straight up games. This dates back to the playoffs and the entire preseason. The last game for them was last weekend when they lost to the Denver Broncos 31-24. The Colts did beat the +8 spread and barely went over the 53 over/under. The Colts have won ATS in their last four home games. Linebacker Cam Johnson has an elbow injury and is questionable for the game.
The Eagles have won their last three games from a straight up and ATS perspective alike. They have also gone over the point total in the last five games. They last won this past weekend with a 34-17 win over the Jacksonville Jaguars. The Eagles were -10 favorites for the game and also went over the 49 point over/under.
It is unclear if running back Chris Polk will play this week for the Eagles. He was out last week with a hamstring injury and is listed as being questionable for playing in the game.
According to our SBG sportsbook, the Indianapolis Colts are favored to win with a -3 spread. The over/under is also rather high at 54 points for the game. The moneyline totals have the Colts listed at -165 while the Eagles are highlighted at +145.