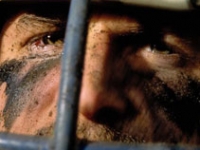 Monday Night Football for Week 7 rekindles the longest-running rivalry in the NFL as the Chicago Bears welcome the Detroit Lions. The game in Soldier Field on Chicago's lakefront is scheduled to kick off at 8:30 PM ET, and will be televised nationally on ESPN.
The Lions come into this game off of an overtime victory over the Philadelphia Eagles, 26-23. Down 23-13 in the fourth quarter, the Lions scored 10 quick points in the final 4 minutes to tie the game. A field goal in the extra period gave them the victory. With that win, the Lions snapped a three-game losing streak. Detroit held a 311-286 edge in passing yards, and a 138-71 edge in rushing yards, but were called for 16 penalties costing them 132 yards. QB Matt Stafford threw 22-of-45, for 311 yards, and 1 touchdown. He has thrown just 4 touchdowns and 5 interceptions so far this season. Both of Detroit's last two road games have gone into overtime. Start your Monday Night Football Betting on Lions vs. Bears Game.
The Bears had Week 6 off, but are coming off of a win in Week 5 over the Jacksonville Jaguars, 41-3. The Bears held huge edges in first downs at 26-10, total yards at 501-189, and rushing yards at 214-60. They picked off the Jaguars twice, earning 2 touchdowns on the returns. In the second half of the game, the Bears scored 5 straight touchdowns. QB Jay Cutler threw 23-of-39, for 292 yards, and 2 touchdowns. As a favorite, the Bears hold a 98-23 point edge, and they are +61 ½ points spreadwise in their last three games.
The Lions are 2-10 ATS recently, and are 6-0 ATS off of a SU win on the road. They are 1-4 ATS on the season, and 1-1 ATS as an away underdog. The Bears are 5-0 ATS off of a game in which they scored more than 35 points, and are 8-2 ATS after covering by double-digits. Chicago is 4-1 ATS overall this year, and are 2-0 ATS as the home favorite.
These two teams have met 22 times since 2001, with Chicago leading the series 15-7. Their last meeting, in November 2011, resulted in a 37-13 Bears victory. In that one, the Bears were 2 ½ point favorites. In an October 2011 matchup, the Lions won 24-13, when they were favored by 6 ½ points. Detroit has covered in 6 of the last 10 meetings, with the Bears covering 4 times. Check the Monday Night Football Odds for Lions vs. Bears Game.
For Monday night's game, the Bears are 6 ½ point favorites in the sbgglobal.eu football betting odds. The over/under is set at 47 points.
Open An Account for the best Sportsbook Parlay and Vegas Teaser Payouts in the Industry.
Check the Game Podcast