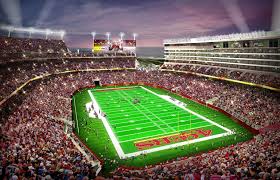 This past Sunday, the 25th of January, 2015, at 8PM ET, we had the privilege of watching the 2014-15 NFL Pro Bowl Game. It was played at the University of Phoenix Stadium in Glendale, Arizona. Team Irving beat Team Carter, 32-28. Let's look at how all the football betting action went down.
The scoring in the game was very erratic with Team Irving scoring 9 points and Team Carter scoring 13 points in the 1st quarter, the 2nd quarter the Irving's score 10 points and the Carter's 7 as the game went to half-time with Team Irving 19 and Team Carter 20. In the 3rd quarter the Irvine's scored 6 points and the Carter's scored 8 points. Then in the 4th and final quarter the Team Irving scored 7 points while Team Carter was scoreless, thus Team Irving won the game 32-28.
This was a game the call the Dual in the Desert, and it appeared to be about players and fans all having a good time. They say the there was a dance by J.J. Watt, a dunk by Jimmy Graham and fans dazzled by Odell Beckham Jr. Player did not move around very fast, no quarterbacks were flattened, and did not seem to be a bone shaking hits and tackles.
A game that was filled with offense but dominated by defensive star Watt, as he who recovered a fumble, intercepted a pass, and during commercial breaks led the fans dancing. The game's offensive MVP was Team Irving's, Lion's QB Stafford who passed for some 316 yards and 2 touchdowns. His counterpart for the Team Carter was close behind and almost perfect completing 9 or 20 passes for 119 yards and 2 touchdowns.
It's interesting to look at the team offensive statistics for each team, so we start with the offensive leaders for Team Irving as QB Stafford of the Lions, completed 15 of his 25 pass attempts for 316 yards with 2 touchdowns and 1 interception and was not sacked, and teammate QB Ryan of the Falcons completed 11 of his 16 attempts for 104 yards and 2 touchdowns and no interceptions. RBs Ingram & Sproles combined for 14 carries of 114 yards and no touchdowns, while Receivers Tate & Beckham, Jr. combined for 7 receptions for 187 yards with no touchdowns.
Leading the offense for Team Carter were QBs Brees of the Saints who completed 13 of his 21 pass attempts, for some 163 yards with 2 touchdowns, 1 interception and no sacks. QB Luck completed 9 of his 10 pass attempts for 119 yards with 2 touchdowns., no interceptions and was sacked 1 time for a loss of 8 yards. RBs Kuhn & Forsett had 5 combined carries for 62 yards with no touchdowns, while Receivers Brown & Forsett combined for 11 receptions with no touchdowns.
In this one year with the game not played in Hawaii, the Pro Bowl had as sellout crowd of some 63,225 fans. The games in Hawaii never came close to those numbers in attendance, primarily due to the cost of traveling to Hawaii. Certainly a lot of players missed the beaches of Hawaii, but the game attendance made it more like a regular NFL game in the same venue as next week Super Bowl XLIX.
Thus if you bet on NFL at a sportsbook, you need not worry that the players complained about the location, since all player expenses were paid, with the winners getting $50,000 each and the losers getting $28,000 each. Now you can get ready to make your wages on the upcoming Super Bowl next Sunday!