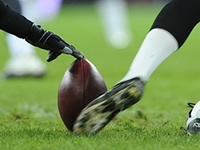 The Patriots versus the Broncos is a game that most people will be watching in week 15, or at least the last quarter. The Broncos led by quarterback Tim Tebow have made spectacular comebacks in six of the eight games. Many are now joking that there is a supernatural element to the team's success. However, it is the Broncos defense that has kept the team within striking distance to allow for the opportunity for a comeback win.
Tim Tebow will get all of the talk running up until game time, but the outcome of the match will be determined by the Bronco defense versus the Patriot's offense. Will the Broncos be able to hold down the score to give Tim Tebow a chance to put some points on the board? New England has one of the worst defenses in the league. Check the NFL Odds for New England Patriots at Denver Broncos game.

New England has won five games in a row, but with the exception of the Jets, their opponents have been weak. Still, they win games, and with the American Conference weak this year, they have a chance of winning the conference championship. The Broncos are a team that will most likely be in the playoffs, so this game is a good test for New England. Their defense is weak, but with Tom Brady at quarterback, the Patriots can still put a lot of points on the board.
The game is at Denver, and the Patriots have a poor record there, but they are a good road team and are 5-2 this year. Although the game will be played in front of an intense crowd, the Patriots look to have the edge. Denver's defense will probably look good in the first half with Brady making second half adjustments and showing success later in the game. The opening line was Patriots -6.5 with the odds currently -7.5 at the sportsbook. This is about right. Keep a look out for heavy late action on the Broncos when people begin to bet their emotions.
Open an account for the best Sportsbook Parlay and Vegas Teaser Payouts in the Industry