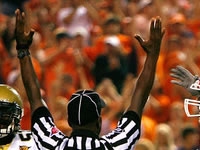 Week 15 was the week of the monumental upsets in the NFL and that means Week 16 is all about payback. This is unfortunate for the Chicago Bears who travel to Green Bay to play an embarrassed Green Bay Packers.
Packers Motivated – In one of the biggest upsets of the last decade, the Green Bay Packers saw their run to a perfect season ended when they lost in Kansas City to a Chiefs team that was so bad it had already fired its head coach. The Packers played poorly on offense and now people are saying the Chiefs put up a blueprint of how to beat them. To say the Packers are going to come out fired up to prove otherwise against the Bears is a minor understatement. Start your Football betting action on Chicago Bears vs. Green Bay Packers game.


Bears Declawed – Then we have the Chicago Bears. Once headed for the playoffs, the loss of quarterback Jay Cutler and the stud running back Matt Forte has rendered this team impotent on offense. The play of backup quarterback Calib Hanie looks like something one would see at a pee wee football game played by seven year olds. He's managed to throw a staggering 9 interceptions in the last four games, an appalling number that would get any quarterback benched. The Bears, unfortunately, have nobody to replace him with. On top of all this, wide receiver Johnny Knox is now out as well after suffering a back injury while being bent like a pretzel on a play in the Bears last game against the Seahawks.
Rivalry – Is there any hope for the Bears in this game? Well, they still have a very solid defense. Their defensive line can get after the quarterback and the Packers are having offensive line problems. The Chiefs took advantage of this, but one has to think the Packers will create a game plan that keeps in tight ends and running backs to help block. Check the Football Odds fot Chicago Bears vs. Green Bay Packers game.
The odds makers have posted Green Bay as a 13 point favorite and I think that is being kind. The Bears are on a four game losing streak and their playoff hopes are long gone. While they will play for pride, you just know the Packers are going to come out looking to make a statement that their loss in Kansas City was an aberration and not a sign they can be beat. Look for this one to get ugly early.
Open an account for the best Sportsbook Parlay and Vegas Teaser Payouts in the Industry.