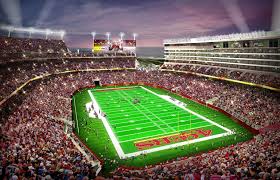 Several notable undrafted free agents have been taken in by an assortment of NFL teams in the days following the draft. These include one person who has been the subject of a major controversy that has yet to clear out.
The Cowboys' Big Risk
The Dallas Cowboys signed a three-year deal with LSU offensive lineman La'el Collins. Although Collins was expected to be a first round pick, he failed to be drafted. This is primarily due to a very serious controversy that Collins is a part of.
Collins has been investigated in the death of his ex-girlfriend in Louisiana. He has not been named a suspect in the case but the investigation is ongoing. This is what hurt his changes of being drafted. The Cowboys will be making a major gamble with him as time goes along.
Another Controversial Player Is With the Chiefs
The Kansas City Chiefs also took in another controversial player off of the free agent list. Mississippi State defensive back Justin Cox was arrested for burglary and domestic violence and even pled guilty to trespassing last year. While he has one of the best verticals at the combine, his off-field behavior is a major concern.
Antwan Goodley Comes Back
Baylor wide receiver Antwan Goodley dropped by nearly 500 yards in production last year, thus keeping him from being as big of a choice in the draft as originally hoped. Still, the Cowboys picked him off of the free agent wire and will be looking to make him out as a big name.
The Cardinals Get Line Help
Northern Iowa offensive lineman Xavier Williams was picked up by the Arizona Cardinals. Williams is expected to be a favorite to be on the Cardinals' starting line following injuries and other concerns among the other players on the Cardinal roster.
Derrick Lott Could Make An Impact
The Tennessee Titans picked up Chattanooga defensive lineman Derrick Lott after the draft. While he is a little over 310 pounds, he ran a sub-five 40-yard-dash at the combine. He has also been heralded for his movement skills. He has dealt with a few injuries in the past though.