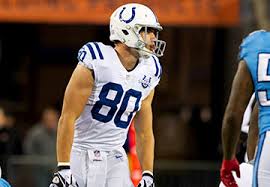 If you Bet on NFL at an Online sportbook more than likely they consider themselves an NFL sportsbook, especially at the height of the NFL 2013-2014 Season now in week 12 and now we prepare for an exciting NFL game this Sunday, November 24th with the Indianapolis COLTS (7-3-0 1st AFC South) visiting the Arizona CARDINALS (6-4, 0-3 NFC West) with kick-off scheduled for 4:05pm ET and the game will be played at the University of Phoenix Stadium in Glendale, Arizona. At the NFL sportsbook the opening line has the Cardinals favored at -1 (-135) with over/under for the game at 45!
This past Thursday night the Colts proved again they were the comeback kids after several times they found themselves trailing the Titans in their game in Nashville, and did rally to make the comeback and win the game 30-27. In this game the Colts were very fortunate to survive their mistakes and still win. The Titans in this game had a big lead and then they blew it, as that was the second game consecutively that seemed to just slip away from them, so now their goal is to find the winning formula. In this game the Titan started out fast and early had a 148-4 edge in offense, then the Colts for the game finally outgained Tennessee 366-340 in total offensive yardage. Both the Colts RB Brown and Titans RB Johnson had two rushing TD's in the game. Both QB's were very equal in their passing game with Colts QB Luck throwing 23 of 36 for some 232 yards, and the Titans QB Fitzpatrick threw 22 of 28 for some 222 yards and 1 TD. As previously stated the Colts lucked out on this one!
Last Sunday the Arizona Cardinals appeared to be a bit to much for the Jacksonville Jaguars as the won the game 27-14 as their QB Palmer passed for 419 yards on 30 of 42 attempts and 2 TD's, but he was sacked three times in the game. Jaguars QB Henne went 27 for 42 and some 255 yards and 1 TD. Jacksonville managed to score twice in the 1st quarter to lead at half time 14-7 then the Cardinals defense shut the Arizona team down in the second half and they were unable to score again while The Cardinal scored a TD and a field goal for their total of 27 for the game.
This Sunday afternoon game with the Colts visiting the Cardinals in Glendale could very easily turn out to be shootout with the QB Luck versus Palmer and the team who can present the best air defense should win the game. Good Luck Cardinals and Colts.