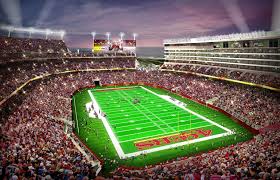 Are you prepared for Super Bowl XLIX? We're only hours away from the big game, to be played on Sunday, February 1, 2015 at the U. of Phoenix Stadium at Glendale, Arizona. Kickoff is scheduled for 6:35 PM ET and the whole game can be seen on ESPN TV. The Patriots are favorites with the betting odds at -1, with the total at 47 ½, and -115 on ML.
With the game betting line out of the way, we are taking a look at 5 potential stars who could help their team win this XLIX Super Bowl as the 2014 season ran by us, as did the league playoffs, and the primary reason is that the 2014 season was a action packed season filled with drama from the start to the end of the season. It was amazing as after the 1st game of the 2014 season, some of the top teams were winless, like the Patriots, Cowboys, Packers, and Colts.
This Super Bowl 49 will be a game that is legendary capping off a legendary season, as several players have the intention of putting their names in the history book, by having a performance that will have an impact on the outcome of this Super Bowl XLIX 2015.
Now we will take a broader look at what's at stake in this Bowl game and with whom. Since there are a lot of legends to be had in the game we are looking at 5 players who could become legends by having performance that could impact the outcome of this Super Bowl.
Patriots QB Tom Brady who could be the best QB in Super Bowl History, as in reviewing both team rosters, he appears to be the only player that should be considered for the NFL Hall of Fame at this time. For him to win his 4th Super Bowl ring if the Patriots win this game, after a ten year lapse, would be somewhat incredible. If he does so, it will be as he is able to get past the Seattle defense, and remember the Patriots just barely be the Raiders this season, and in their 2 games with the Jets thy won by the two games by 3 combined points. Adding to that is in their divisional play they had to score 3 touchdowns in the 2nd half of the game with the Ravens to win. That and Patriot fans need to keep in mind that the Packer proved it take more than a super QB to beat Seattle.
Seahawks QB Wilson who as a chance to accrue the title Super Bowl Legend in just his 3rd season in the NFL. QBs such as Roethlisberger and Brady got their multiple rings early in their careers, but not in the third year in the NFL and not back-to-back wins. Since he joined Seattle, starting as a backup, and then becoming their starting QB, which was very much like Brady's start in the NFL. In their playoff game with the Packers, QB Wilson had what most critics say was his worst career game. Now after that game performance, he can head towards legendary status with a win over the Patriots and their QB Brady.
Patriots TE Rob Gronkowski another player that's ready to claim his place in the NFL History, as he enters this game, a Super Bowl and his 1st and he's in good health. In 2010 as a TE he exploded, but hasn't played very many post seasons in a healthy status until his 2014 season. In Super Bowl XLVI he played with a sprain ankle had only had 2 receptions against the Giants for 26 yards. He's considered the NFL's best TE and wants to get all the fans attention in Football biggest game, by being factor in the Patriots win over the Seahawks Legion of Boom 2015.
Seahawks CB Richard Sherman who has done his best this past season to quiet the critics with his top game performances this past season. Thus he should be a great match-up for one of the NFL's best QB's and the Patriots high-geared passing attack. He recently has been nursing an elbow injury, but one can be sure that on this big Super Bowl stage, he be up for challenge, and if QB Brady of the Patriots doesn't throw in his direction, well that would be more to his credit in this XLIX game.
The entire Seahawks defensive unit which seldom is talked about by the media as a unit. Many in their conversations talk of past defenses talk about the Ravens 2000 unit and the Rams 1999 defense, etc. If this Seahawks defense who are ranked No.1 in the NFL this past season, can live up to all the media hype, and can stop the Patriots offense, then if you bet on Super Bowl XLIX at SBG Global get ready for another dominating experience that can take Seattle to the Championship for this Super Bowl XLIX.