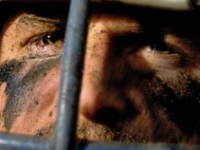 Here's a look at some of the highlights of the 2012 NFL Draft. There were some easily predictable moments but also a few surprises.
Indianapolis and Washington both took quarterbacks with the first two picks. The Colts got Stanford's Andrew Luck while Washington got Baylor's Robert Griffin III. Luck has been compared favorably to another Stanford product, John Elway, for his football skills and his ability to easily take control of a team on the field. Griffin is reported to have a faster arm while at the same time being a little more mobile.
Alabama's Trent Richardson was drafted third by Cleveland. The running back is a power back who works particularly well with third down situations.
USC offensive lineman Matt Kalil was drafted fourth by Minnesota. This pick was taken as a means of helping to improve the offensive line that gave up nearly fifty sacks last year and to ensure that young quarterback Christian Ponder can be protected.
Jacksonville took Oklahoma State wideout Justin Blackmon fifth as an option for new quarterback Blaine Gabbert. Blackmon is expected to go alongside free agent acquisition Laurent Robinson as options for Gabbert to work with.
Dallas made a trade to get into the sixth spot and drafted LSU cornerback Morris Claiborne. Claiborne used to be a wide receiver and is capable of handling the ball well. Check the NFL Odds for the 2012 NFL Season.
Ryan Tannehill, a quarterback from Texas A&M, was drafted eighth by Miami. Tannehill is very mobile on the field but his receivers with the Aggies were prone to dropping passes, thus hurting his statistics. Also, Tannehill is a little older than other quarterbacks in the draft.
Arizona picked Notre Dame wide receiver Michael Floyd thirteenth. Floyd is noted for being strong in jump ball cases.
North Carolina defensive lineman Quinton Coples went sixteenth to the New York Jets. Coples was projected to be a top ten pick in many mock drafts because of his strong run defense skills. However, issues over his concentration and the recent off-the-field troubles of the UNC football program kept him from being as high as he could have been.
San Diego took South Carolina defensive end Melvin Ingram eighteenth. Ingram was on the of top sack threats in the SEC last year.
New England sacrificed their third round pick to Cincinnati to switch from the twenty-seventh pick in the first round to the twenty-first pick and got Syracuse defensive lineman Chandler Jones. Jones is a natural 4-3 player. This is similar to the system that the Patriots use.
San Francisco surprised the league by taking Illinois wide receiver A.J. Jenkins with the thirtieth pick. Jenkins was criticized for not doing well in tight situations but he is expected to add depth to a wide receiver line that includes Michael Crabtree and Mario Manningham.
Tampa Bay took Boise State running back Doug Martin with the thirty-first pick. Martin is a strong threat in both running and receiving and is expected to help create a two-back approach for the Buccanneers. He is expected to go alongside LeGarrette Blount.
The second and third rounds of the draft will be on Friday night. Some of the players who are still on the board include Stanford tight end Cody Fleener, North Alabama cornerback and former Florida cornerback Janoris Jenkins and Wisconsin center Peter Konz.
Open an account for the best Sportsbook Parlay and Vegas Teaser Payouts in the Industry.