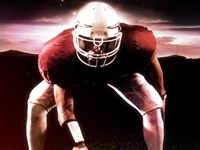 This past Thursday, the 13th of Nov., was the start of Week 12 NCAA football. The California Golden Bears then 5-1 (3rd Pac 12 North) were beaten by the USC Trojans then 6-3 (2nd Pac 12 South) 38-30. The game was played at 9:30 PM ET and seen on ESPN, and the game was played at the Los Angeles Memorial Coliseum.
In this Pac 12 rivalry game the USC Trojans QB Kessler lead his team, throwing 4 touchdowns and beating the California Golden Bears for the 11th consecutive time, as they won 38-30. The Trojans were able to build a half time lead of 31-9 and the Golden Bears came back strong in the 2nd half, but it was too little too late, as they scored 21 points to USC 7 in the 2nd half.
The visiting Bears had 27 first downs with 384 total yards, with 279 passing and 105 rushing with 1 turnover, and 10 penalties for 102 yards, while possessing the ball for 28:52 minutes of the game. The Trojans had 27 first downs for 450 yards, with 371 passing and 79 rushing, with 1 turnover, and 14 penalties for 159 yards, while possessing the ball for 31:08 minutes of the game.
Offensive leaders for the Golden Bears were QB Goff, who completed 29 of 47 passes for 278 yards and 3 touchdowns with no interceptions. RB's Lasco & Muhammad combined for 21 carries for 96 yards with Lasco scoring 1 TD, while Receivers Lawler & Anderson combined for 13 receptions for 156 yards with Anderson scoring 1 TD.
Leaders offensively for the USC Trojans were QB Kessler, who completed 31 of 42 passes for 371 yards and 4 touchdowns with 1 interception. RB's Allen & Davis who combined for 32 carries for 105 yards with Davis scoring 1 TD, while Receivers Agholor & Allen combined for 20 receptions for 265 yards with Agholor scoring 2 touchdowns.
In the 4th quarter the Trojans had problems with penalties as a holding penalty erased QB Kessler's 42 yard TD pass to receiver Jackson and also a incredible 78 yard catch and run TD to Agholor was lost as a result of a penalty before QB Kessler even threw the roll out pass. USC in the game, in total had 3 touchdowns and a recovery of a fumble wiped out by penalties. Still the Golden Bears could not overcome the Trojan lead to rebound and win the game.
College football fans the bet on college football and an offshore betting site, if you follow the Golden Bears of the Trojans, here's what's next. The Golden Bears now 5-5 play their next to last season game at home against the Stanford Cardinal's now 5-4 (Pac 12 North) on Saturday the 22nd of Nov. 2014. The USC Trojans now 7-3 in their next to last regular season game play at now No. 11 UCLA 8-2 (3rd Pac 12 South) also on the 22nd of Nov. 2014.