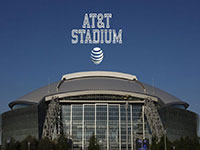 With the NCAA Football Regular 2014 Season Schedule starting on the Thursday the 28th of August 2014n with some 6 games scheduled, it's time we look at the Preseason 2014 College Football rankings starting with the Early Top 10.
With the new playoff system and the BCS system in the past, the rankings are still an important part of the college football culture around the U.S. These rankings are based on the results of last year taking into consideration projections and scheduled team appearances for 2014.
With that said, then let's jump right into the projected Top 10 for this NCAA 2014 Season.
No. 1 – The Florida State Seminoles (FSU) – There can be a lot said about this Seminole team, like their schedule, being targeted as the champ, but in reality FSU is one of the most energetic and talented teams in the USA. With 13 starters returning to the lineup from last year, and their most crucial loss is that of wide out receiver Benjamin, but their losses are insignificant with QB Winston returning as the teams trajectory is on an upswing. With the defenses there are some questions but with a QB who on 380 passing attempts completes 66% with a 40-10 touchdown-to-interception rate that will eliminate many of the negatives.
No. 2 – The Oregon Ducks – With the Duck having their plug and play offense that does not appear to need adjustment with Mariota returning and another chance for a title game since this season they don't play Arizona State or USC. True the Ducks and Mariota and company have had their bad luck strokes, but if they continue their team production as Mariota in 2013 threw some 386 times and completed 245 passes for 41 TD's and only 4 intercepts then they will be playoff bound.
No. 3 – The Alabama Crimson Tide – Just because last season the Tide lost two crucial games at season does not indicate they will repeat that this season. Their Coach Saban runs a very tight ship on the most difficult seas and his teams can overcome those past struggles. Many think their QB loss as problematic but they have two capable QB's in contention with Blake Sims and Jacob Coke vying for the starter spot. Saban says both have a chance to be the Tides QB position, but regardless who wins the job the Crimson Tide will be in the picture of playoffs this season.
No. 4 – The Auburn Tigers – Even as the Tigers lost a talent RB in Mason, their offensive scheme runs wild and the team gets results, no matter who's on the roster. Certainly it's helpful that QB Marshall is returning and also improving his passing game. Their 2014 schedule is very tough for Auburn this season, but their run orientated attack with some super star running backs should alleviate the pressure on their questionable college football defense.
No. 5 – The Oklahoma Sooners – The real question is was beating Alabama in the Sugar Bowl last season a legit turnaround for the team or just a one game miracle? Whatever, the Sooners this season are preseason number one favorites to win the Big 12. To make the playoffs they must control the pass happy offenses of their conference and for QB Knight to prove his production in the win over Alabama was not a fluke, but a demonstration of his true talent as he had thrown 4 TD's and had a 72.7 completion rate.
No. 6 – The Ohio Star Buckeyes – With Coach Myer focusing on the defense for 2014 which is going well this preseason they should be able to clog the running lanes while putting pressure on the opposing QB's in the critical season for the Buckeye program. On offense the team should be back in the thick of things as Braxton Miller will continue his goal of winning the Heisman this season.
No. 7 – The Baylor Bears – Baylor is another program that has a 1st tier QB in Bryce Petty who's in school for a chance at making the playoffs. He comes into 2014 with a completion rate of 62% with a 32-3 TD-to-Intercept rate and threw for 4,200 yards in 2013. They also have a star RB in Linwood who on 128 attempts averaged 6.9 yards per carry. Their biggest game of the season comes in November with their game against the Oklahoma Sooners in Oklahoma.
No. 8 – The UCLA Bruins – Since taking over the Coaching job at UCLA, Jim Mora Jr. has been very successful thus far but it appears his future is tied to his QB Brett Hundley. Hundley has some good looking statistics but in some important games his ratings decreased when he was needed at the most by the team.  This season with all the highly potential teams they face he needs to improve if they want to be playoff bound!
No. 9 – The Stanford Cardinals – This happens to be another team that its success this 2014 season even with a great coach in Davis Shaw who has improved on the recruit classes that he inherited from Jim Harbaugh as he perfect the talent turnoff art. The Cardinals have had 4 consecutive BCS games thus a playoff appearance or a Pac-12 title will be their goal.
No. 10 – The South Carolina Gamecocks – With Heisman hopeful Davis in their backfield, Coach Spurrier and most have high aspirations for this season as Thompson seems to progressing well at QB. Thus with the loss of Clowney their approach to winning this season will be a run first since they are in a weak SEC East Division.
So NCAA Football fans get ready for the 2014 Regular season if you Bet on college football by checking the odds with your Offshore sportsbook as the movement now should be fast.