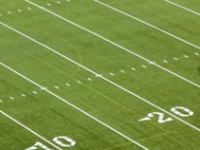 One of the first Bowl games this 2014 NCAA Bowl season is the R+L Carriers New Orleans Bowl with 7-5 Nevada Wolf Pack (MWC West) playing the 8-4 La-Lafayette Ragin' Cajuns (Sun Belt) that will be played on the 20th of Dec. 2014, at 11 AM ET at the Superdome, New Orleans and can be seen on Fox TV.
The early Vegas odds have the Ragin' Cajuns favored at -1 with the O/U at 61 and ML -120 with comeback ML on Wolf Pack at EV. The La-Lafayette team returns to the Superdome, as they prepare to win this Bowl game for the 4th straight season in this first Bowl game of 2014.
In last year's Bowl game at the Superdome, the Cajuns beat Tulane 24-21 making it their 3rd consecutive win at dome. In the 2012 game QB Broadway was the MVP of the game completing 21 of 32 passes for 36 yards and a TD, while he also rushed for 108 yards and a TD in their win over East Carolina 43-34. This year the La-Lafayette offensive running game is powered by QB Broadway who has 646 yards rushing along with RB's McGuire with 1,165 yards and 14 touchdowns, and Harris with 737 yards and 12 touchdowns.
The Nevada Wolf Pack appear to be very similar to La-Lafayette offensively as they are heavy running oriented team, and they also have a running QB in Fajardo who was the leader in rushing this season with 997 total yards and 13 touchdowns rushing, while passing this season for some 2,374 yards. Their other 2 RB's Jackson with 932 yards and 7 touchdowns, while Butler rushed for 620 yards and 5 touchdowns as their rushing game in 2014 averaged some 215.1 yards per game.
In a team matchup the 7-5 Nevada Wildcats average some 31.3 points each game in 2014 while allowing their opponents to score some 28.2 points per game, and their record on home games is 3-3 while on toad games they are 4-2. The 8-4 UL-Lafayette Rajin' Cajuns are averaging some 30.6 offensive yards per game, while allowing their opponents to score an average of 27.9 points each game, while they are 4-2 in home games and 4-2 on road games.
The offensive leaders in this game for the Wildcats are QB Fajardo, who has completed 225 of his 376 passes thrown for 2,374 yards with 18 touchdowns, with 11 interceptions and a completion rate of 59.7 percent. RB Jackson and QB Fajardo have combined for 270 carries for 1,929 yards, with Fajardo scoring 13 touchdowns and Jackson scoring 7 touchdowns. Receivers Richardson & Henderson combined for 98 receptions for 1,205 yards with Richardson scoring 3 touchdowns and Henderson scoring 4 touchdowns.
Offensively for the Ragin' Cajun are QB Broadway, who has completed some 190 of his 311 passes for 2,073 yards with 12 touchdowns and 9 interceptions, with a completion rate of 61.2 percent. RB's McGuire & Harris had a combined 309 carries for 1,902 yards with McGuire scoring 14 touchdowns and Harris scoring 12 touchdowns. Receivers Butler & McGuire combined for 70 receptions for 831 yards with McGuire scoring 2 touchdowns.
So if your fan and bet on college football at SBG Global or other gaming sites, get ready for the Bowls, as there are some 38 starting with this New Orleans Bowl.