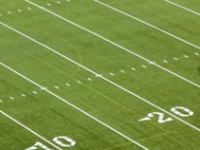 The long-time rivalry between the Notre Dame Fighting Irish and Michigan Wolverines is at risk of dying off as there are no plans to have them compete again until at least 2020. This makes this Saturday's match at Notre Dame Stadium in South Bend all the more enticing to oddsmakers and college football betting fans in general as they watch what could be the end of a real era.
Michigan holds a 7-3 record over the Fighting Irish in the last ten matches between these teams. The most recent was on September 7, 2013 when the Wolverines won 41-30. The Wolverines were -4.5 favorits and also went well over the 48 point total listed for the game.
The Wolverines have gone 4-1 ATS in their last five meetings with the Irish. Meanwhile, the underdog in the game has gone 7-3 ATS in the last ten editions of this rivalry. The home team particularly holds a strong ATS advantage, having gone 6-1 in this category in the last seven meetings.
Notre Dame defeated Rice 48-17 last week and surprassed the 52.5 over/under. The Irish also beat the -20.5 spread. The Irish are 6-4 ATS in their last ten games. However, the Irish have struggled against the spread in recent September games, going 0-3-1 in this category in their last few games held in this month. Also, they are 2-12 ATS in their last few games where they have scored at least 40 points in their prior game.
Michigan snapped a three-game losing streak this past weekend with a 52-14 home victory over Appalachian State. The Wolverines and Mountaineers went over the 53.5 point total while the Wolverines went over the -28 spread. The Wolverines are 4-1 ATS in their last five games. They have also gotten under the point total in their last four games on the road.
Notre Dame has the advantage in the odds for the possible swan song for this rivalry. The Fighting Irish are listed at -3.5 and have a -175 moneyline bet. The Wolverines are posted with +155 odds. There is also an over/under of 56.5.