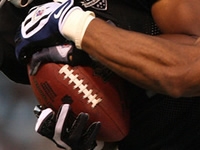 This Saturday evening, the Florida State Seminoles take on the South Florida Bulls, in an intra-state, non-conference matchup. The game in Raymond James Stadium is scheduled to kick off at 6:00 PM ET, and you can watch all of the action on ESPN.
The No. 4 ranked 'Noles come into this one after defeating No. 10 Clemson last week by a score of 49-37. Florida State came back from a 21-14 deficit at halftime to pour in 21 points in the third quarter, and another 14 in the fourth. However, they missed covering the spread on a Clemson TD with 2:11 left on the game clock. The Seminoles held a 667-426 edge in offensive yards, including a 287-136 edge in rushing yards. The main problem throughout the game, though, was penalties, as they racked up 11 of them, costing them 81 yards. Start your College Football Bets on Florida St. vs. South Florida Game.
South Florida comes into this game off of a loss to the Ball State Cardinals, 31-27. A TD with 1:02 left on the clock game Ball State the lead in a game where the Bulls trailed almost the entire way through. They won the stats game, holding a 518-413 edge in offensive yards, and leading the Cards in both passing and rushing yards. Penalties were also the story in this game, as USF was called for 11 of them, costing them 112 yards. QB BJ Daniels is taking some well-deserved criticism, as he's thrown 5 INTs in the last two weeks, leading his team to losses by 18 ½ and 13 ½ points ATS. In the last meeting between these two teams, however, Daniels ended the game with 126 rushing yards, and 2 TD passes.
Florida State is 7-2 ATS recently, and 5-1 ATS when favored on the road. This is their first road game of this season. The 'Noles are also 6-1 ATS when facing an opponent outside of their conference. South Florida is 2-9 ATS lately, and 2-13 ATS at home.
These two teams have met only once, in 2009. In that game, Florida State was favored by 14 points, but suffered from sloppy play, giving up 4 fumbles. South Florida pulled off the upset, winning 17-7.
For this weekend's game, the Seminoles are a 17 point favorite on the road in SBGGlobal's NCAA football odds. The line opened favoring Florida State by 14. The over/under is set at 53 ½ points.
Open an Account for the best Sportsbook Parlay and Vegas Teaser Payouts in the Industry.
Check the Game Podcast: