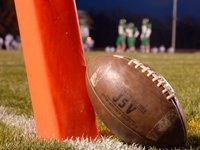 It will be a top 10 event when the Clemson Tigers journey into the Sunshine State to take on the Florida State Seminoles. The first boot of the ball in Tallahassee's Doak Campbell Stadium will occur at 8:00ET and you can watch all the action on the ABC television network.
Clemson (3-0) appears to be the real deal and the rankings show them at No. 10 this week. Watch for Sammy Watkins to attempt to excel against the Seminoles as he did against lowly Furman in the Tigers 41-7 drubbing last Saturday afternoon. He accounted for 119 yards of offense in his return from a drug related suspension. Start your College Football Gambling on Clemson vs. Florida State Game.
Florida State (3-0) is definitely for real after pounding Wake Forest 52-0 last week. They enter this affair ranked No. 5th in the nation. Seminole RB Chris Thompson averaged 22 yards per carry reeling off 197 yards on just 9 attempts. The 'Noles were up 38-0 at the half, and ended the game with a 486 yard edge.
Are you ready for the stat of the week? Florida State has outscored its opponents by an average of 59-1 through their first three games, holding a 176-3 edge in points scored. Clemson has averaged 40 while yielding 18. In fact, the Tigers are giving up 28.3 points per game in their last 12.
The home team is 13-3 ATS in this series, but the Tigers are 6-1 ATS lately against the Seminoles. Clemson is 2-6 ATS lately, but 17-8 ATS as the underdog. The Seminoles are 6-2 ATS recently, but only 6-13 ATS when playing at home. They are 9-19 ATS when hosting opponents from the ACC.
Last year, Clemson was favored by 2 over Florida State, winning 35-30. In 2010, Florida State was favored by 5 ½ points, winning 16-13 but failing to cover. In 2009, Clemson was favored by 9, winning 40-24. Check the College Football Lines for Clemson vs. Florida State Game.
Florida State is favored in this one by 14 points at a -$110. Another wager of $110 will be required to play the over/under of 58 total points.
Open an Account for the best Sportsbook Parlay and Vegas Teaser Payouts in the Industry.
Check the Game Podcast: