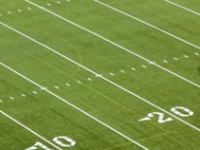 With just a little more than a week away before the NCAA 2015-16 Football season begins, we preview another team today, and that being the Yellow Jackets of Georgia Tech who failed to win the ACC Title in 2014 as they lost to FSU and QB J. Winston 37-35, but still managed to end their season with a win in the Orange Bowl with a 49-34 win over the Bulldogs of Mississippi State.
The Yellow Jackets with junior QB J. Thomas are seeking this season to finally win the ACC Title so follow as we preview the team and their competition.
Offensively in 2014 GT was a very prolific team rushing, as they were 2nd in the nation as they per game averaged 352.2 yards each game. However, their RB offense in the offseason los S. Days, Z. Laskey and C. Perkins and the trio combined in rushing for a total of 378 carries for a total of 2,220 yards in 2014. Laskey and Days individually scored some 9 TD's last season for the Yellow Jackets.
However, they claim their depth of the offensive roster for lineman will replace the experienced RB's as the line has 3-5th year seniors who will be starters in E. Joe, T. Braun and B. Chamberlin. Backing them up are many talented players including young freshman redshirt players in J. Stickler, G. Brown and T. Block.
The GT receiving roster lost 2 of their top from 2014 in D. Smelter who scored 7 TD's on 718 yards and D. Waller who had 6 TD's on some 443 yards. Thus, no other returning receivers scored more than 1 TD in 2014.
Defensively in 2014 GT struggled as they allowed opponents per game to gains some 412 yards. However, 2015 should be better they return All-AC lineman in A. Gotsis and freshman K. Freeman who was an honorable All-American in 2014, and they believe senior LB T. Marcordes will stand out in 2015 as last season he had 2 sacks and made 6 tackles. But the real question is can they better their record for 2014?
The main player as with many teams is QB J. Thomas who may struggle somewhat in 2015 since he lost his 2 top receivers, but then again if you know the Yellow Jackets, you know they are not a team that relies on their passing game. Their QB Thomas actually is more of a running-option type QB as in 2014 he led the team in rushing with 1,090 yards and had 8 TD's in 2014. But he can pass, as he completed 51.4 percent for 18 TD's and 1,720 yards last season.
Again this season, QB Thomas behind his incredible offensive line will again thrill Georgia Tech fans, and their offense will have another good season offensively in 2015 and be a leader in the nation. If he has a good season, he good be a Heisman candidate this season, and presently is at +3,000 to become a Heisman winner in 2015-16 seasons.
The Yellow Jackets have 2 key games this 2015 season, with the 1st being on Saturday the 24th of October 2015 with the Seminoles of Florida State who beat GT for the ACC Title last season. Then the 2nd difficult game comes on Saturday the 28th of November 2015 when the Jackets meet their arch rival Bulldogs of Georgia at the Bobby Dodd Stadium in Atlanta, Georgia in what they title as "An old fashioned hate game" as Georgia had dominated the series for some 14 years until last season when the Jackets beat the Bulldogs in a very exciting game 30-24 in OT, as the 2 teams last season had a combined 594 yards, so expect to see something similar this season.
If you Bet on College football at an Online sportsbook or similar sites, the prediction is that the Yellow Jackets of Georgia Tech will beat the Bull Dogs as they did last season and continue on, to win the ACC Title.