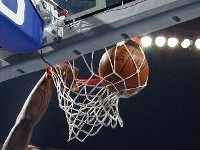 Many NCAA basketball betting pundits thought that the Virginia Cavaliers started to collapse after losing to Duke over the weekend. They then would have to face North Carolina at Chapel Hill. Boy, were they wrong.
The Cavaliers not only won the game 75 to 64, they looked impressive. Granted, North Carolina was not on their A-game, but that is still shouldn't be any sign to not give Virginia their due recognition.
The question at hand that most NCAA basketball betting fans have, is which is the real Virginia team? The team that struggled with an on-fire Duke team, or the squad that brushed trough North Carolina?
To be fair, and with other games as any indicatives, we are talking about a good basketball team that is aiming to reach the Final Four. Should they make it or not, will depend on their own talents and a nudge from lady luck. When they are on top of their game, they can hang with any team in college basketball and put them to the test.
One of the keys for this Virginia team is how well they command the defensive glass; they are excellent at eliminating second chances. They force their rivals to be almost perfect on the attack.
Plus, on the other end of the court they are an effective and lethal offense, ranked sixth nationwide. With this victory, many sports writers and commentators are claiming that the Cavaliers deserve a number 1 seed, come this Selection Sunday.
As for NCAA basketball betting, you can start to consider Virginia to be contenders for the national Tittle (that is if you haven't already), and look at them as favorites in plenty of their games to come. They proved to do something that is vital for all Championship caliber teams, that is to jump back in full force from any hiccup they might have had.