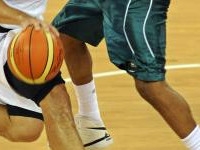 As we eagerly wait for March Madness, NCAA Basketball betting enthusiast should be plotting their angles and strategies for the coming tournament. The main focus are going to be the No.1 seeds coming into the tournament. Here we bring you our ranking of the top four teams in the country and the main favorites to reach the Final Four in Lucas Oil Stadium in Indianapolis come April.
The Wisconsin Badgers are first in our list, edging out Duke, Arizona and Kansas. The reason we rank hem here at number 4 is because when they have been in full potential they have been great. However their pitfall has been the injuries to key members of their roster. Should the gain momentum and gain rhythm they are definite contenders for the Title.
Number 3 in our NCAA Basketball Betting ranking is the Gonzaga Bulldogs. They could be another team with a perfect record in the season. But the loss in overtime to Arizona on a road game in a very tough and close game remains as the only blemish on their near-spotless record. Should they keep the pace they are going they could reach the Tournament as the number 1 team in the country, unless the next two teams have something to say about it.
The Virginia Cavaliers are also a team that has a near perfect record. Although they did some signs of stumbling, but managed to pull themselves together and remain behind Kentucky as top contenders for the National Championship. They are displaying wonderful basketball skills and could be very well the real threat to the number 1 ranked team.
If you follow NCAA Basketball Betting, then this shouldn't come as a surprise to you. The Kentucky Wildcats are the best team in College Basketball. Period. Their record speaks volumes. What can you say about a team that is not losing, and impressively enough isn't expect to loss in the coming future? If they do not reach the Final Four it will be shocking to say the very least.