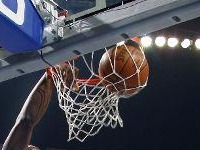 February is just a preamble to what we are all waiting for: March Madness Betting! And before we enter the tournament and start to make our bets, lets take a look to the ranking and see for the top 5 teams in College Basketball. These are the teams that you can go ahead and start putting money on and carry all the way to the Final Four.
We picked 5, because we wholeheartedly couldn't forget to mention Duke as a possible team to muscle their way into the Final Four. The Blue Devils are not higher up on this ranking because of their three losses, but those games aside, they have the talent and the coach that can take this team run through the opposition during the tournament and make them o all the way.
Our number 4 team is Gonzaga. They Bulldogs have only lost once this season, and they are now positioned to make their longest run in the tournament in their program's history. In their last games, they have had to struggle on the first half against much weaker teams, but they were able to pull through. They should be picking up steam for the coming tournament.
Coming in at number 3 in our March Madness Betting preview, we have the Wisconsin Badgers. They have lost twice this season, but they are ranked above Gonzaga, the reason for this decision is because, despite that loss, the badgers are showing a strong consistency that could translate to a Final Four trip. That sort of consistency in the tournament is what makes championship caliber teams.
Number 2 in our rank is the Virginia Cavaliers. This team is a squad that is built around teamwork and a relentless defense. They have a real chance to making it to the final and win their very first national Championship. However they have just been hit with some bad news. One of their top players, Justin Anderson, will be likely out until Mid-March due to a broken finger. This could spell problems for them in the near future.
To close out this March Madness Betting preview, we have none other than the still undefeated Kentucky Wildcats. This team is filled with incredible talent and has set their minds to finish this season with a flawless record. They have the talent and the capability to deal with tough games and still come out on top. Recently they were pushed to the limit by Florida and managed to escape with the W 68-61. They are the overall favorite to win it all.