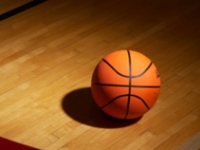 After another exciting game for College Basketball betting, the Kentucky Wildcats survived a near scare from LSU to remain undefeated. For a second there, we thought the streak was over.
It sure was a much closer game that the Wildcats had anticipated, especially after the Tigers went on a 16-0 run in the second half. The Wildcats showed championship material and managed to steal the win in a game that could have had a different outcome if a three-point attempt at the buzzer from LSU had gone in.
The final score last night was 71-69, and for the LSU Tigers it was a tough loss after they had the champs on the proverbial ropes, but were unable to deliver that knockout punch. The Tigers were up by six points late in the second half, but like the saying goes "you come at the king, you best not miss".
The back and forth the game had was thrilling, and LSU had the lead in several stages of the game. But in clutch time, the Wildcats showed why they are the only 'perfect' team in College Basketball Betting, in the final two minutes of the game they were able to come back from a three-point difference and take the lead 70-69. Then the Wildcats D managed to finally stop the Tigers offense and force a damnatory shot clock violation that would end up costing them greatly.
In the end, Kentucky narrowly escaped the closest they have been to defeat in the season so far, and just before going into the tournament. College basketball betting fans collectively breathed a sigh of relief once the game was over.
This could have been the game that exhibited the Wildcats chinks in the armor, for future rivals to study and exploit, but it also was a hard fought victory that will keep the motivation high in Kentucky. Also it will keep the dream of the perfect season alive.