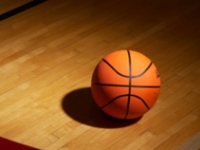 Despite their recent game against Santa Clara, where they won unimpressively against a much weaker team, Gonzaga should be on the radar of all fans Betting College Basketball. Just as this season was about to start they were not being regarded as a top team in College Hoops. Now, a month away from March Madness, Gonzaga has the following record 23-1, 11-0 in the Western Conference. Currently Gonzaga is ranked Number 2 in the nation following closely the still undefeated Kentucky.
The Gonzaga Bulldogs are at the helm of what could be considered in hindsight as their best season yet. Should that be confirmed it all depends on how the bulldogs fair in the coming tournament. One thing can be for sure; they have their sights on reaching the Final Four for the first time in their illustrious history. They appear to have the talent and the coaching to help them reach that goal. Experts on Betting College Basketball have this team as favorites to reach the Final Four.
The farthest they Gonzaga Bulldogs were able to reach for in the tournament was to the Elite Eight back in 1999 and ever since they have not made it that far since. This year they have been on a tear that has been eclipsed by Kentucky's flawless performance and the Virginia Cavaliers, but do not sleep on the Bulldogs as they appear to be ramping up to enter the tournament and make a decisive impact this year. But, there is the looming shadow of their past struggles when the tournament comes.
The rest of their schedule appears to be accessible for them to maintain the number 2 spot that they wholeheartedly deserve. However it is up to them if they will retain that coveted position. Fans Betting College basketball will be on the look out for their impact on March Madness.