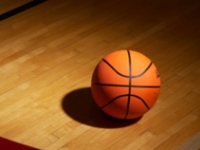 College Basketball betting fans were biting their nails yesterday as Duke was able to narrowly escape Virginia Tech in overtime. We have reached that point of the season where it doesn't matter how you do it, just as long as you get a win. And that was definitely the case for Duke yesterday.
Duke's big man, Jahlil Okafor, produced a total of 30 points to help the Blue Devils avoid disaster in the Cassell Coliseum. Duke had to put on an extra effort to beat a team they were expected to easily defeat overtime. This is becoming a bit of trend for the Blue Devils, who are now focusing on the upcoming tournament.
Yesterday the game plan was simple, Duke would be able to relax and just run all over the Virginia Tech Hokies, a team that is 10-18 and a dismal 2-13 in the ACC. Sounded easy at first, as the Blue Devils were the clear favorites on every body's College Basketball Betting odds. However we were all in for a big surprise. As it turns out the Hokies can play, and they can shoot. They were on fire yesterday. Hitting 12 three pointers and getting buckets all over the floor. It would take the participation of Okafor to guide this Blue Devils team to victory.
There was an upset alert set once the game reached halftime, as the Hokies had the lead of 38-37, a product of the wonderful performance by Jalen Hudson coming off the bench with 23 points. The second half was a thrilling display of basketball, with the Hokies putting an amazing performance and Duke having to step their game up to avoid the upset.
When the game went to overtime, Duke was able to capitalize and take a considerable lead that eventually secured the win for them. The final score was 91-87. College Basketball betting fans breathed a collective sigh of relief. Catastrophe was averted.