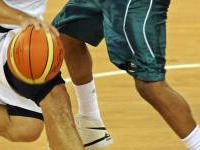 The NBA basketball betting season reached its most "melodramatic" portion of the years, as we now enter on trade season. Several players are likely to move from one team to the other and this time could be the last hope for disappointing teams to get the help they so desperately need (we are looking at you Lakers). But considering how the market is looking and how several superstars are most likely staying on their current team, experts are not anticipating a huge blockbuster trade this season.
This unofficial trade season has now Eric Bledsoe as the first elite player to be dangled on the market. Bledsoe was a free agent this past summer and the Suns resigned him, as several other teams in the league were circling him trying to entice him on leaving Phoenix.
However, now almost three months later, the Suns are now very likely using Bledsoe as leverage to test the market and see what could they get in return. After all the Point guard position in Phoenix is overcrowded and they would be keen on trading Bledsoe for a big man that could help their backcourt. NBA basketball betting fans are left with speculation on what team could be jumping the mix.
But perhaps, the two most coveted players for this trade season could be two other point guards: the Brooklyn Nets' Deron Williams and the Boston Celtics' Rajon Rondo.
In the case of Williams, it has been rumored that virtually all the Nets players are available for trade offers, as the franchise is cutting down costs, and if releasing one of their star players could help, they will do so.
As for Rondo, the Boston star player is most likely looking for a move and Celtic's president Danny Ainge although stating that he wants to keep Rondo, is likely to test the waters.
Either two players could make a move this NBA basketball betting season. Perhaps the most likely of the two to move is Williams, don't be surprised if you end up seeing him with a Jazz uniform.